Year: 2020
Categories: Housing
Location: Lviv, Ukraine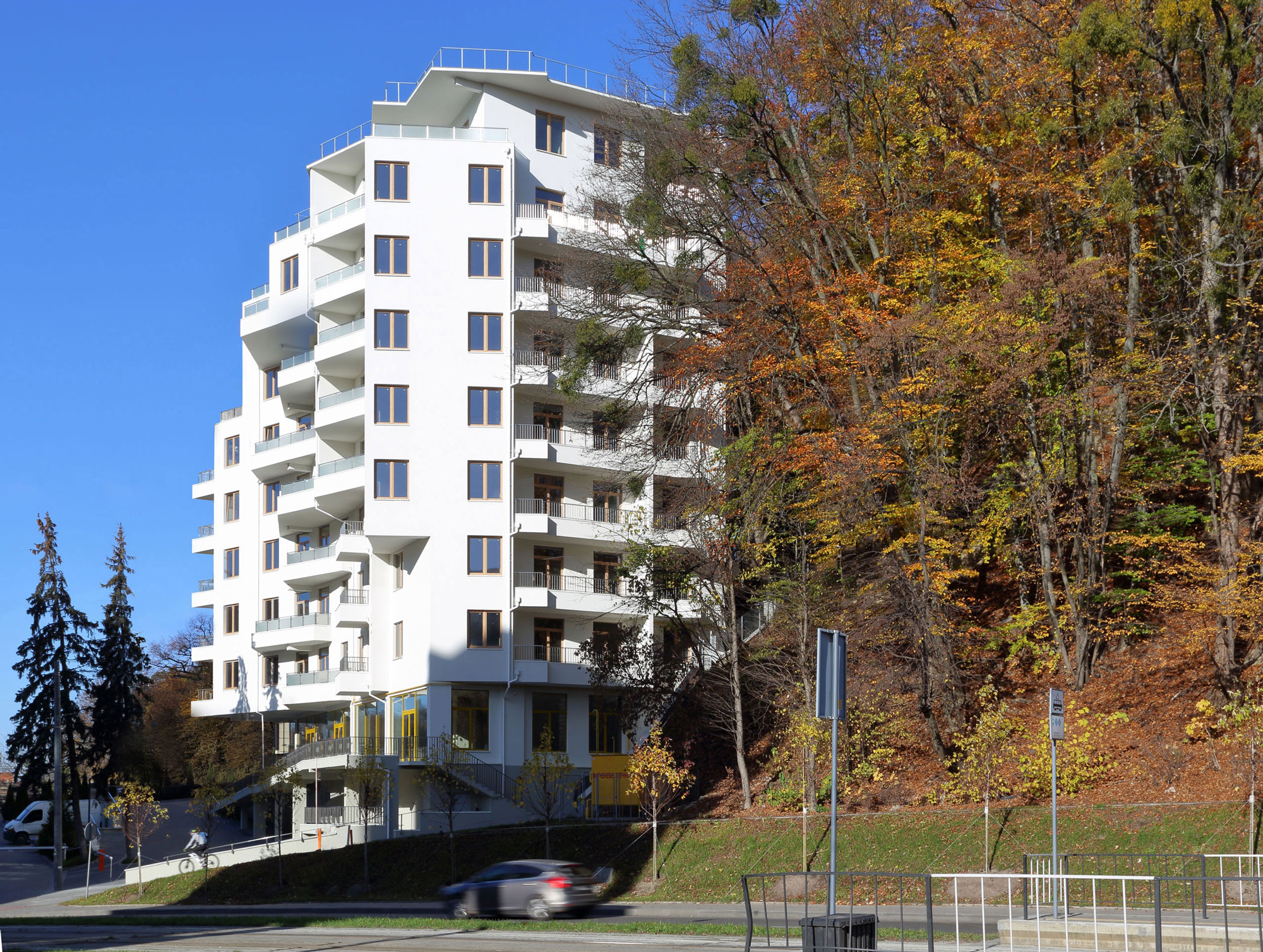 The site in ancient times belonged to the Galician suburb, adjacent to the center of Lviv from the east and south.

Between the hills of the Snopkovsky plateau and the Zalizni Vody Park ('Eisenbrunel' - iron springs) flowed the Zaliznyj Stream. Snopkivska Street ran through the valley, which until 1871 was called Gibovka, and until 1863 - Zalizna Voda. Today, the name Snopkivska has been preserved only in the initial part of the street. The street is renamed in honor of Vasyl Stus.

The steep terrain on both sides of the street and the stream that flowed along the street led to the appearance of low-rise buildings in the early twentieth century and the old tile factory. In the 1960s, the flow was diverted to an underground collector. In 2016, a tram track was built to connect the city center with the Sykhiv housing district, which revived the development of the street. In particular, several nine-story buildings were built.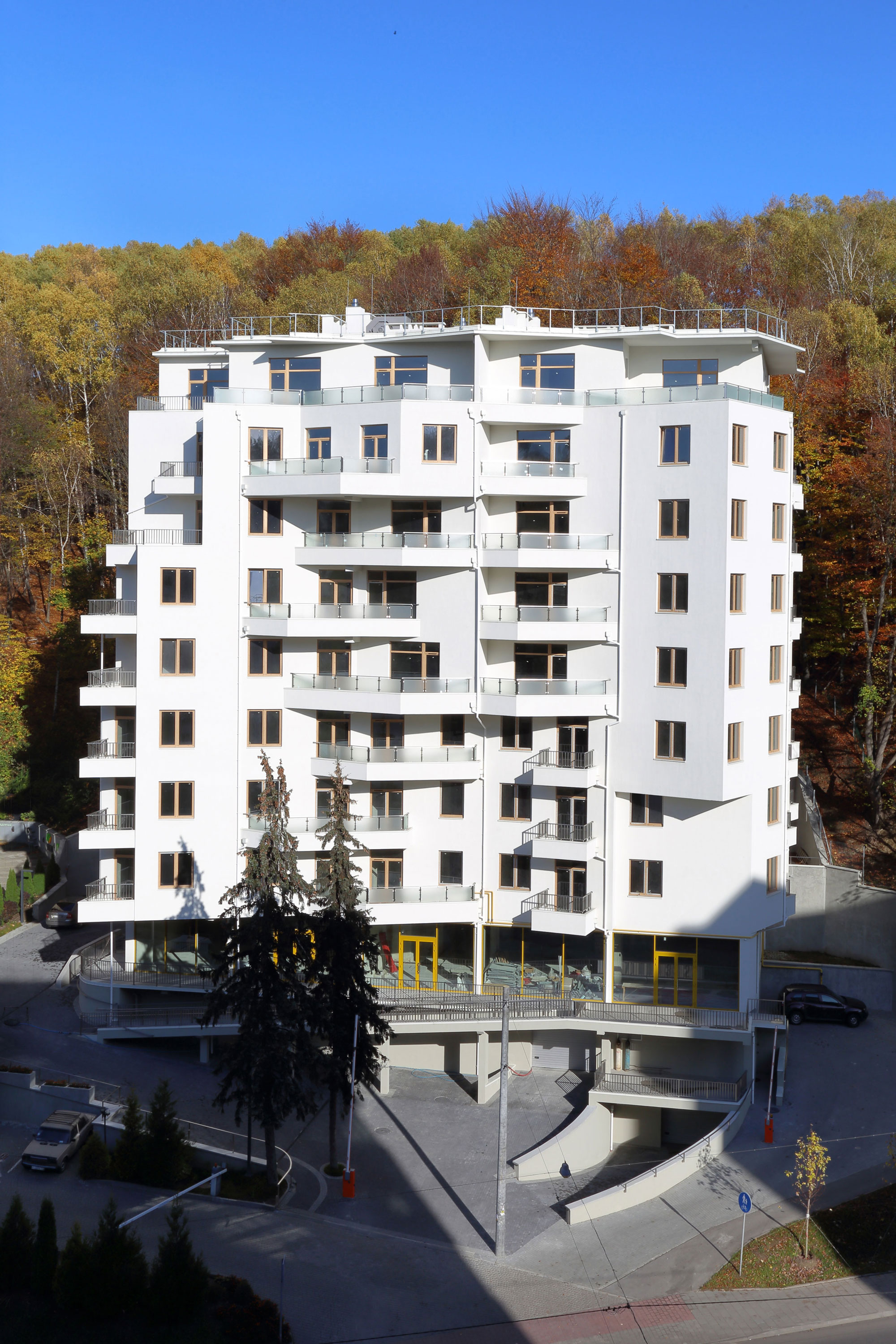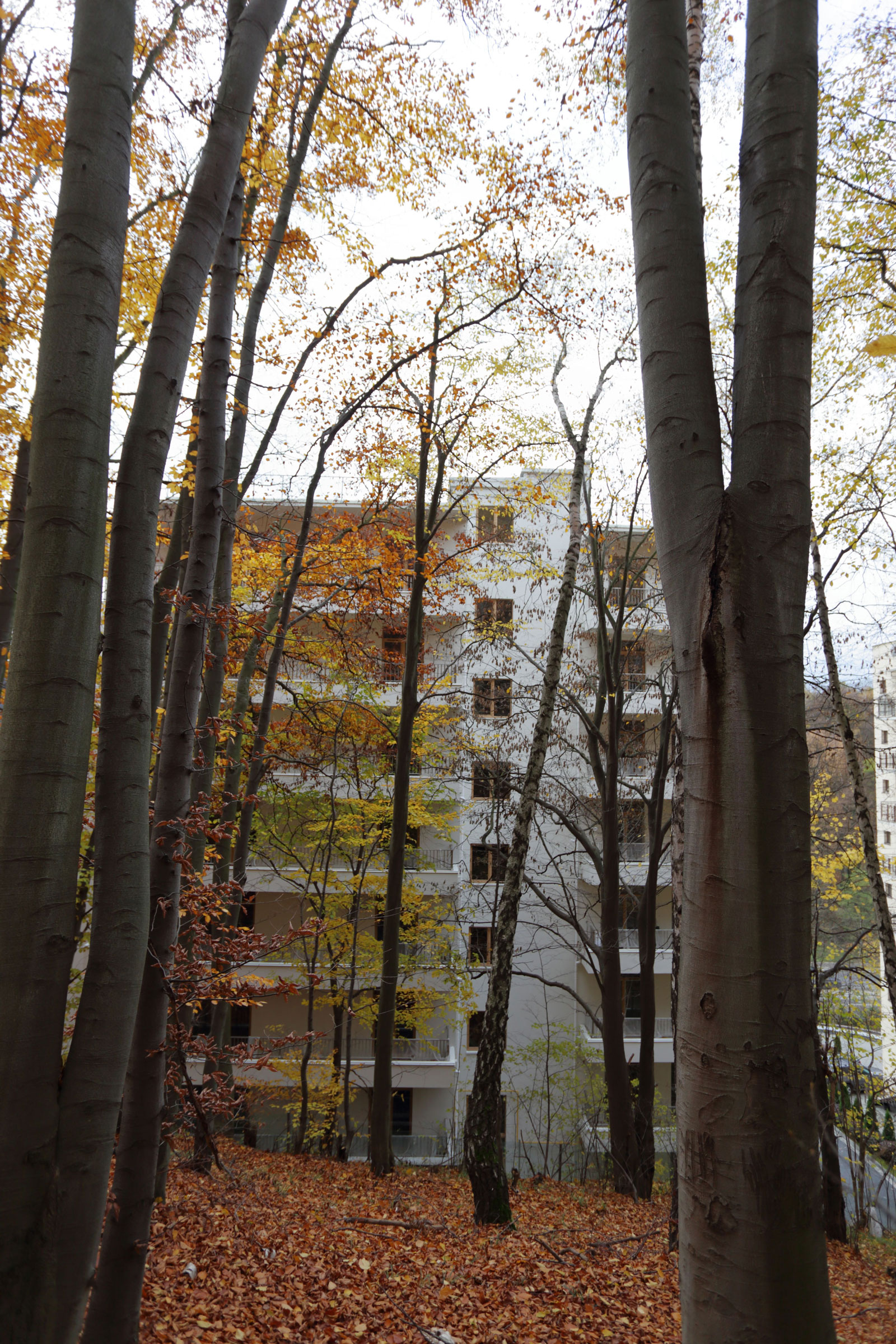 The natural slopes are the steep slopes of the hills of Snopkivsky Park and Zalizna Voda Park. The location of the building between the two parks take into account the peculiarities of the landscape of the environment and form a conflict-free combination of settlement and park area.

The building opens to the south towards the sun. The stepped volume provides the insolation of the apartment next door.

The house is located at the turn of the highway. It influenced the formation of a volume with a slight curvature of the facade and the dynamic arrangement of large balconies. The building is painted in one light tone due to the southern orientation of the main facade, its sculpture, and plasticity.

The exterior walls are made of 300 mm thick Porotherm ceramic block and are insulated with 100 mm thick FRONTROCK MAX E Rockwool. Translucent window and door constructions are made from energy-saving 2-chamber double-glazed windows.
s