Year: 2017
Categories: Design
Location: Lviv, Ukraine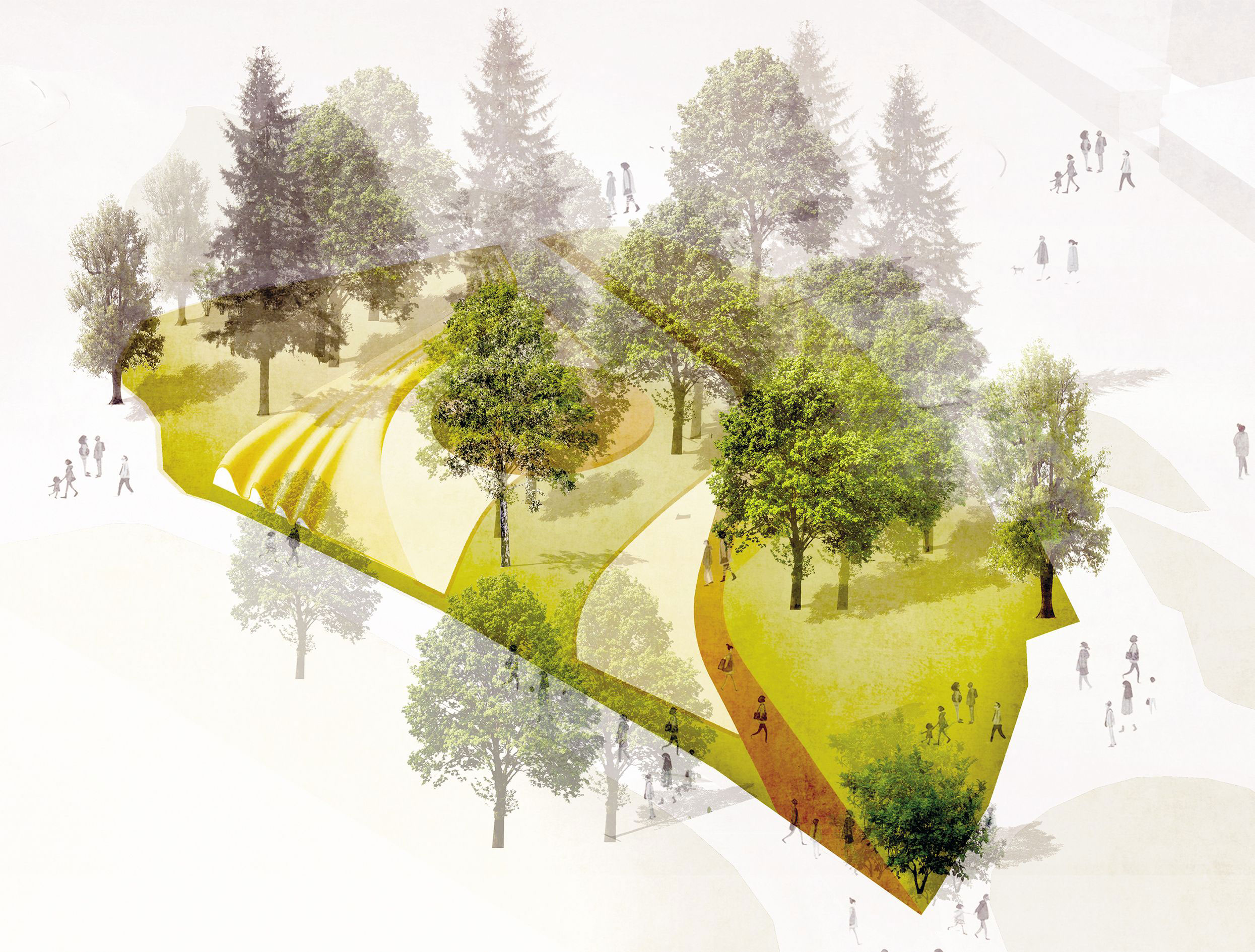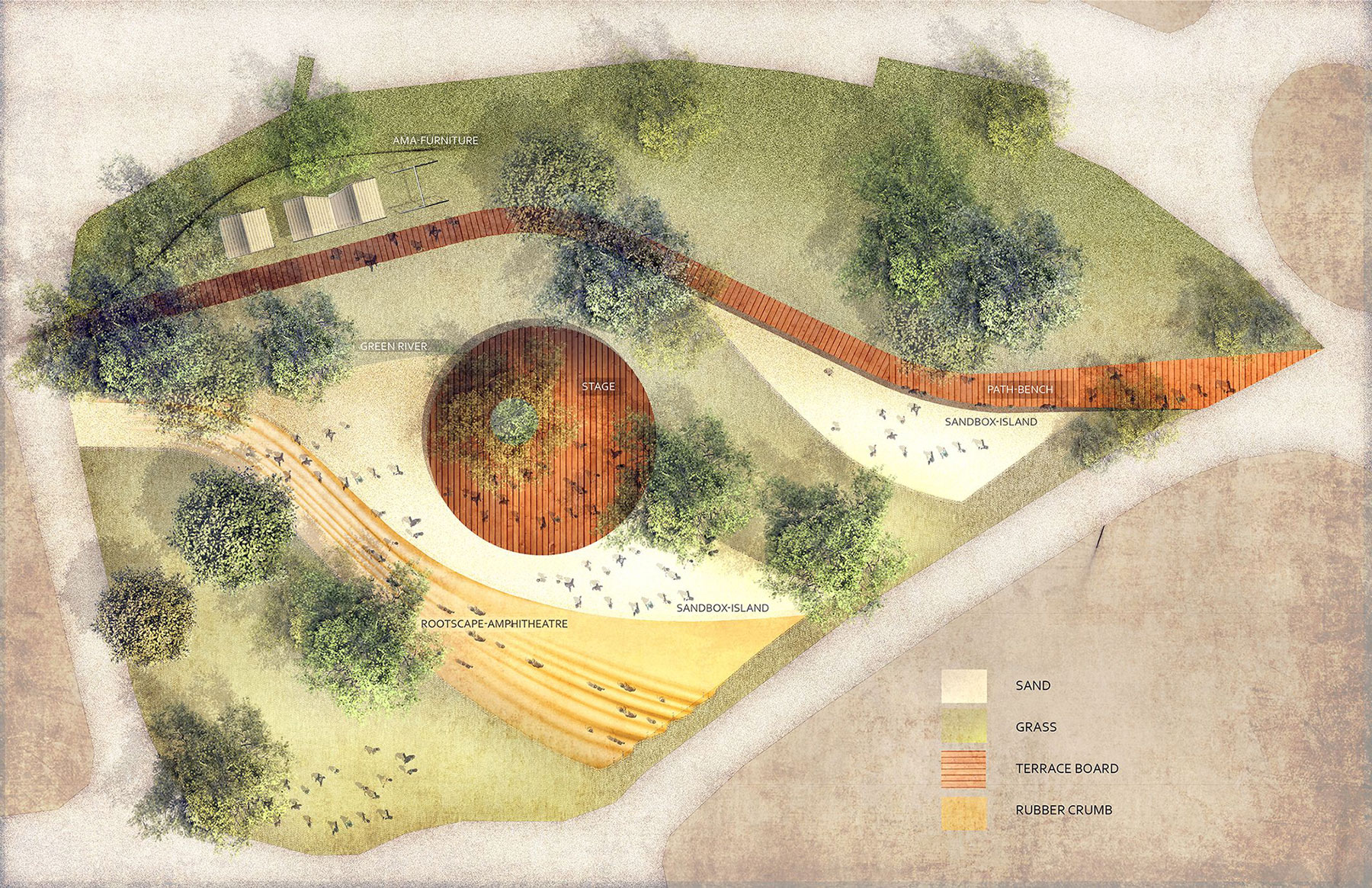 To the rich palette of existing ornamental trees of the square, pictures of rural idyll are added: lake, bridge, sandy shores. Children's playground is arranged for children of three age groups: "Rootscape" - from 0 to 3 years on the lower side and 3-6 years on the upper side,  "Camp" - 6-12 years old, "Scene" - all ages and their parents. The "rootscape" element divides the space into two age groups of 0-3 years and 3-6 years and at the same time combines their activity. "Rootscape" is a multifunctional element for games, lasers, slides. Its waves create a landscape amphitheater for children and their parents.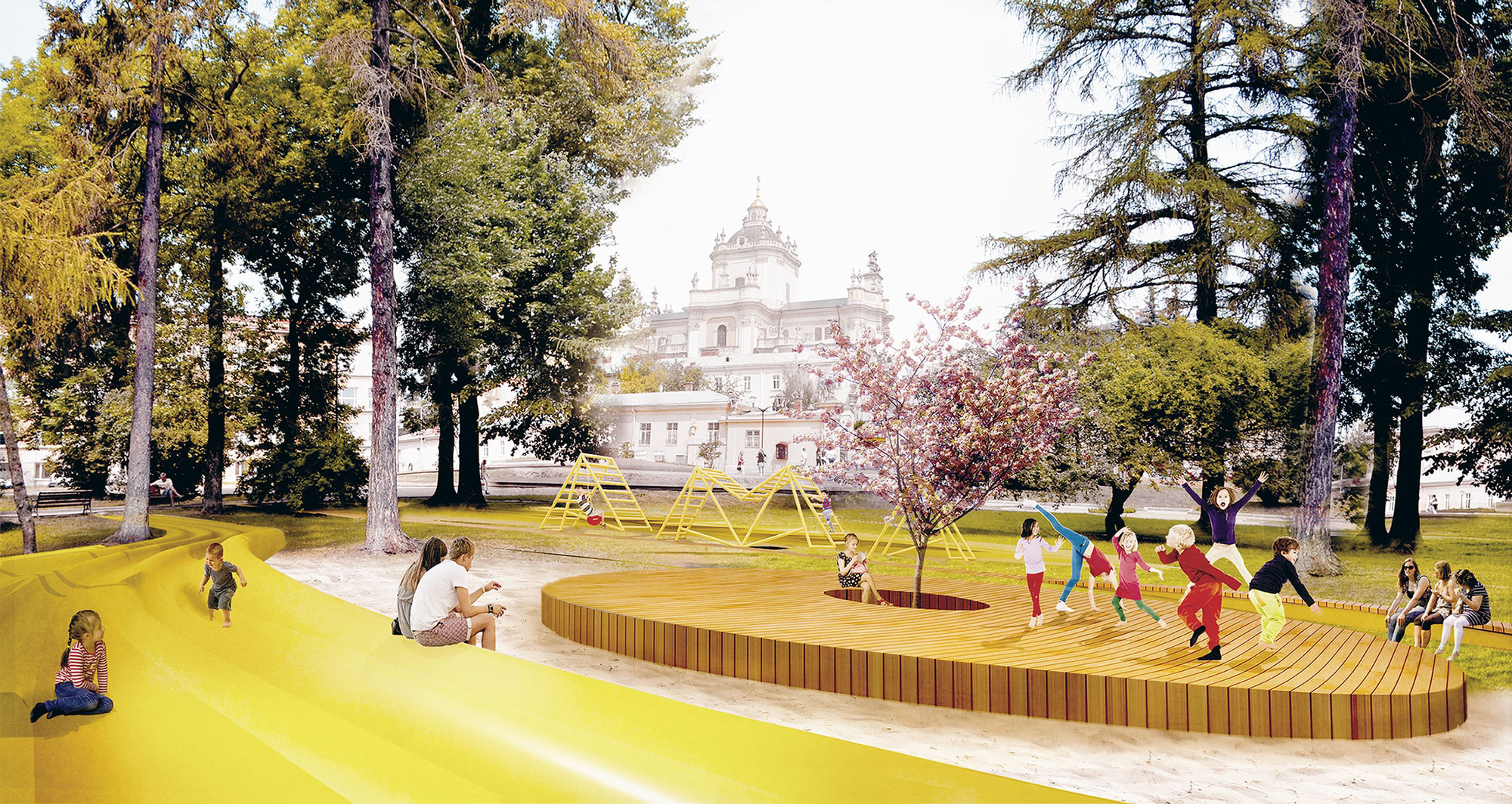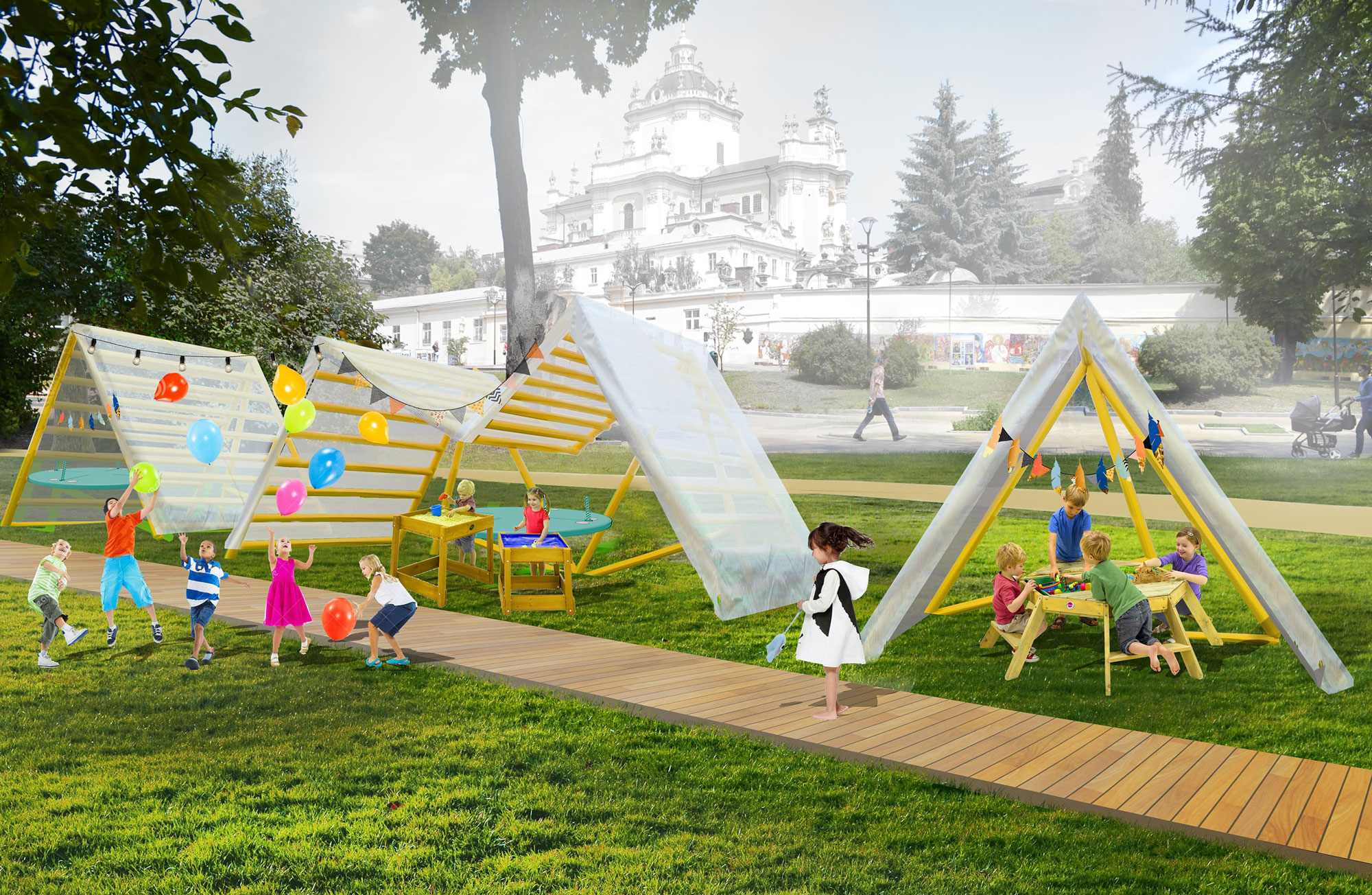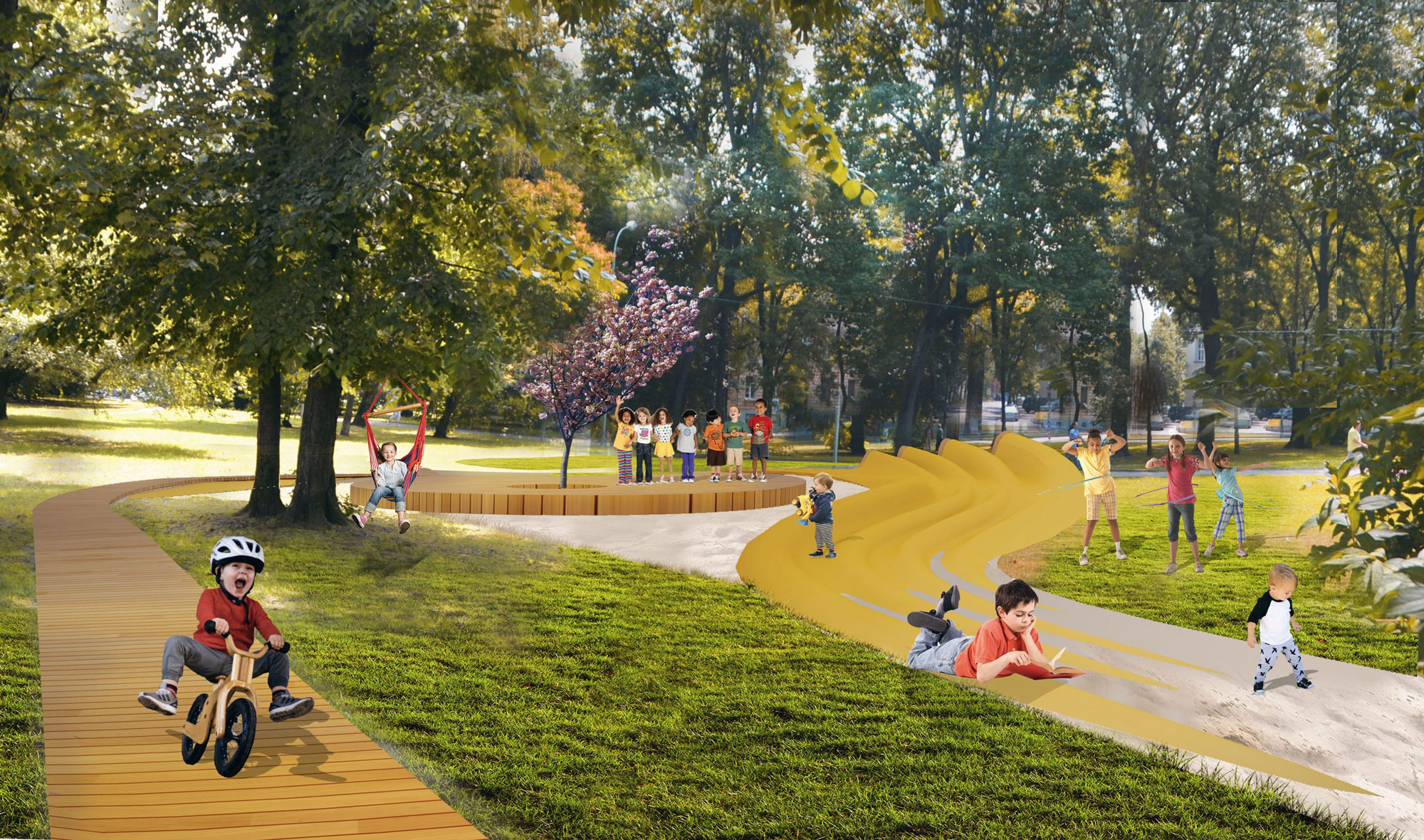 The "scene" element can be used as a stage for children's performances as well as for games, recreation. For older children, "Camp" is designed in the form of three spatial elements - tents in shapes of letters of the word AMA (it was a childhood nickname of the Metropolitan Andrey Sheptytsky).
These are constructions made of a metal pipe:
A is a ladder to which hammocks can be attached,
M is a ladder above the chessboard,
A is a swing with a wide seat, which is fixed and used as a table for children's workshops.
Large-scale elements are designed to intergrate all the components of the playground into the general landscape of the park: a path that spans over the surface of the earth, scene and sand necks.
s