Year: 2004
Categories: Retail
Location: Lviv, Ukraine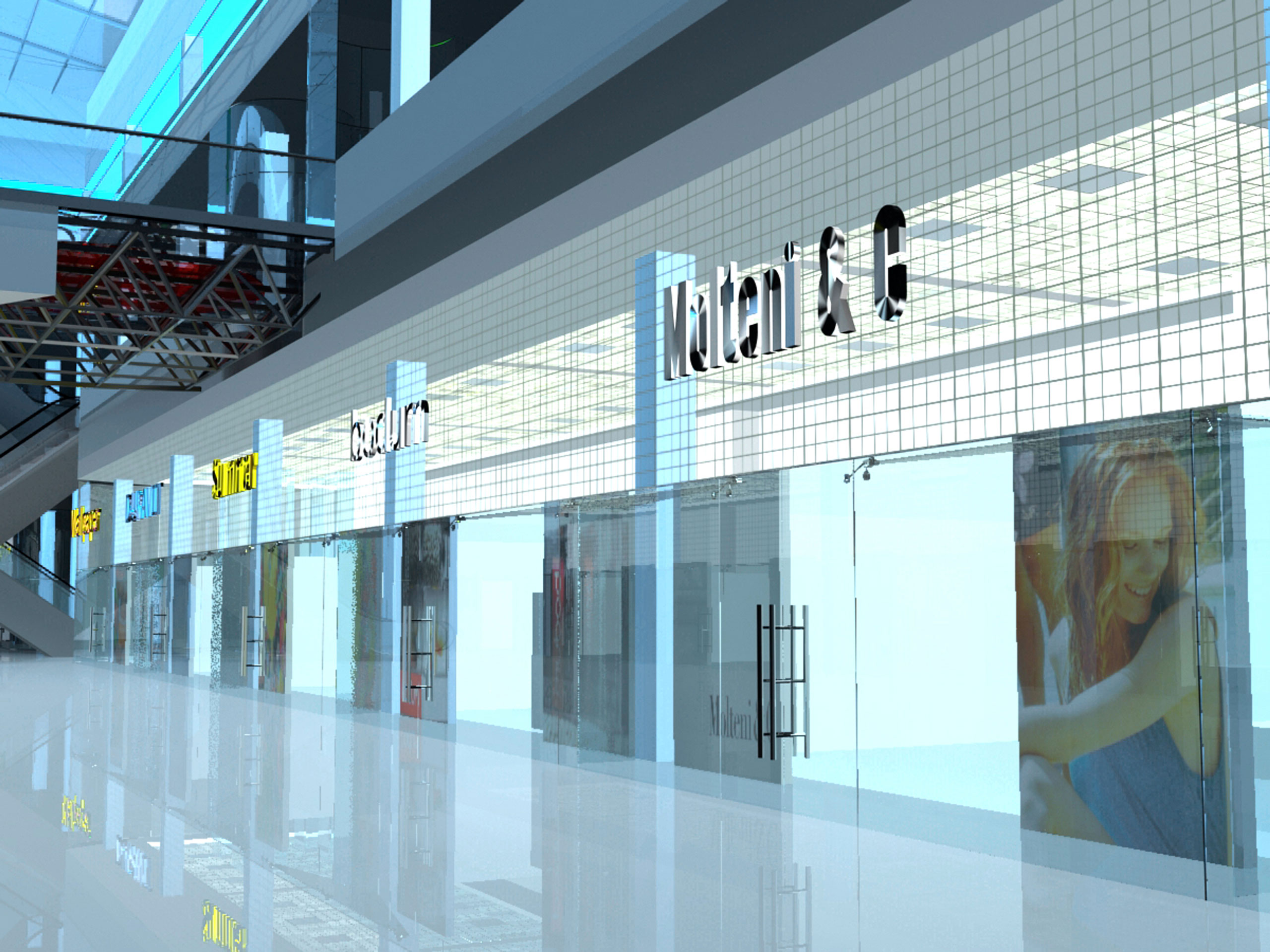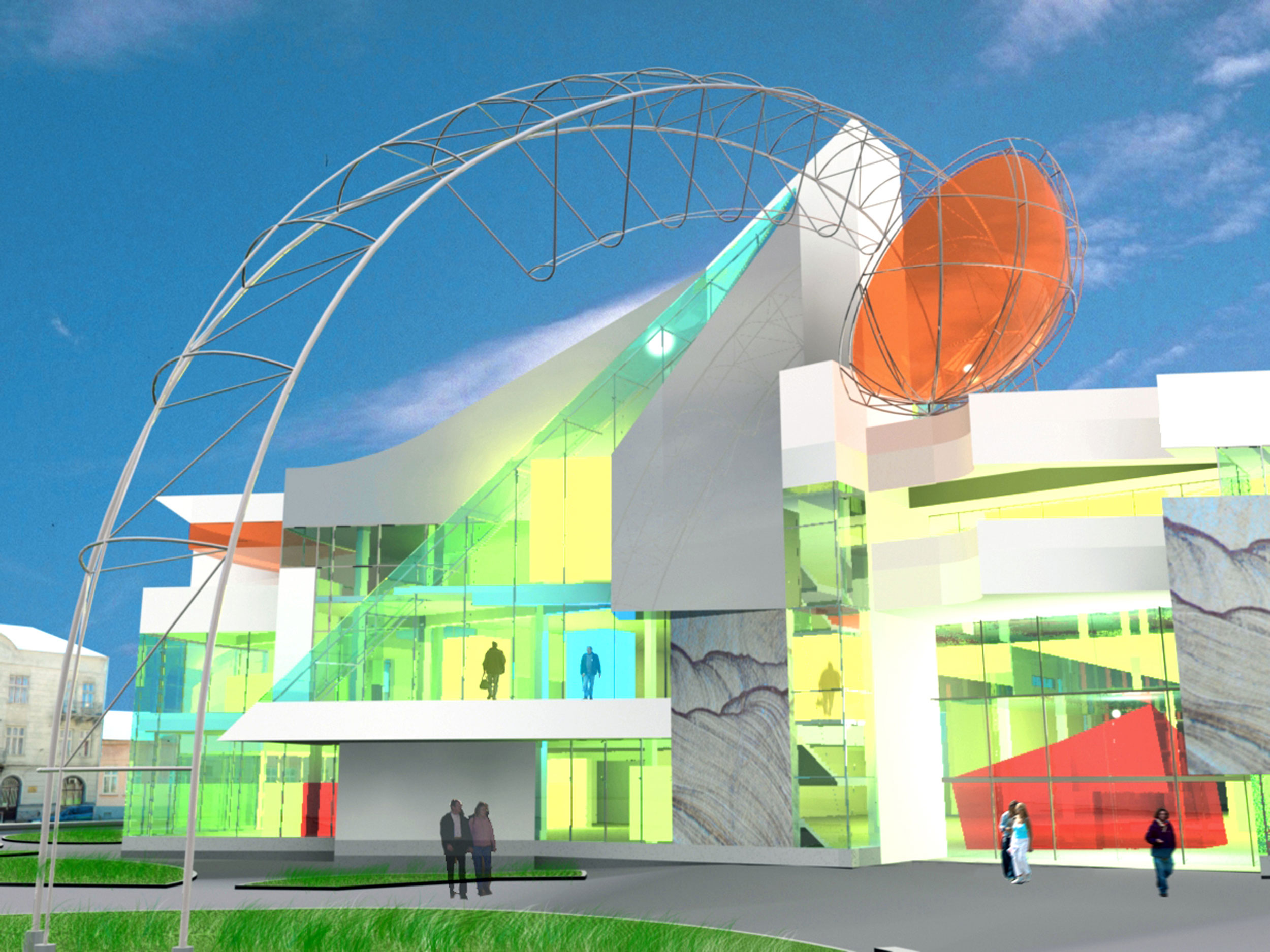 The construction site of the shopping center "Gallery Center" has the form of the rectangular trapeze. This form is precisely traced on the archival plans, since the middle of 19 century, when the former river Poltva (now underground channel) was open on this site. North - western border of the site forms the party of the trapeze under the indirect corner to the bases, it coincides with the border of the ground area on the plan of city of 1845 and supports direction of the flowing of Poltva. Another part, perpendicular to the bases, coincides with direction north - south and direction of the Kulisha St. The Kulisha St had the historical name " Solar Lane" and " Solar Street".If to transfer rectangular part to another part of the smaller basis of the trapeze- the triangle with the unequal parties as symbol of the solar beam is formed. Another compound of the trapeze - the rectangular is divided in harmonious ratio into the square and rectangulars. It is the key to formation of the volumetric - spatial structure of the shopping center and of the division on the separate functional zones: the front entrance is focused - east - west and cross shopping passage - north - south.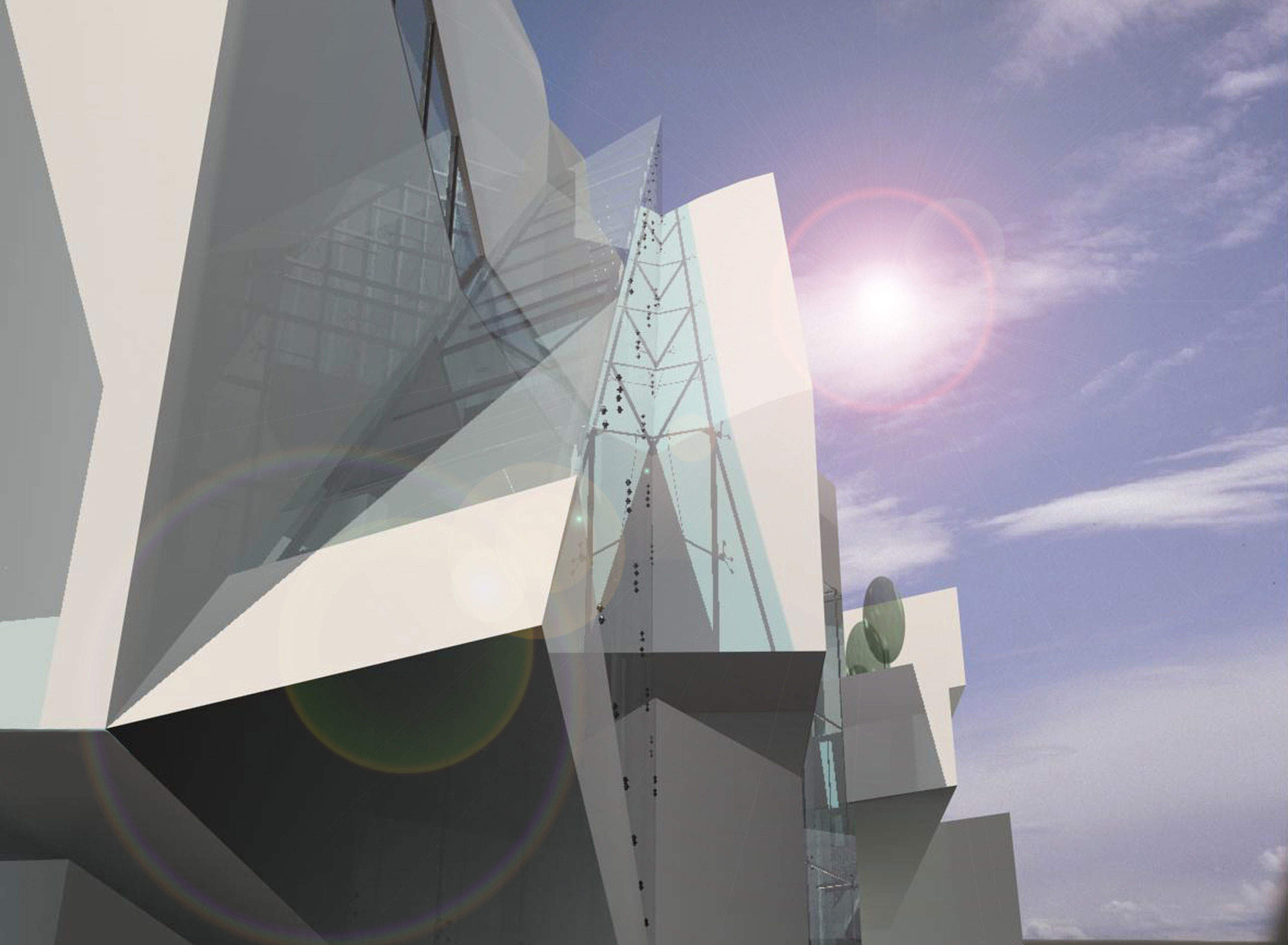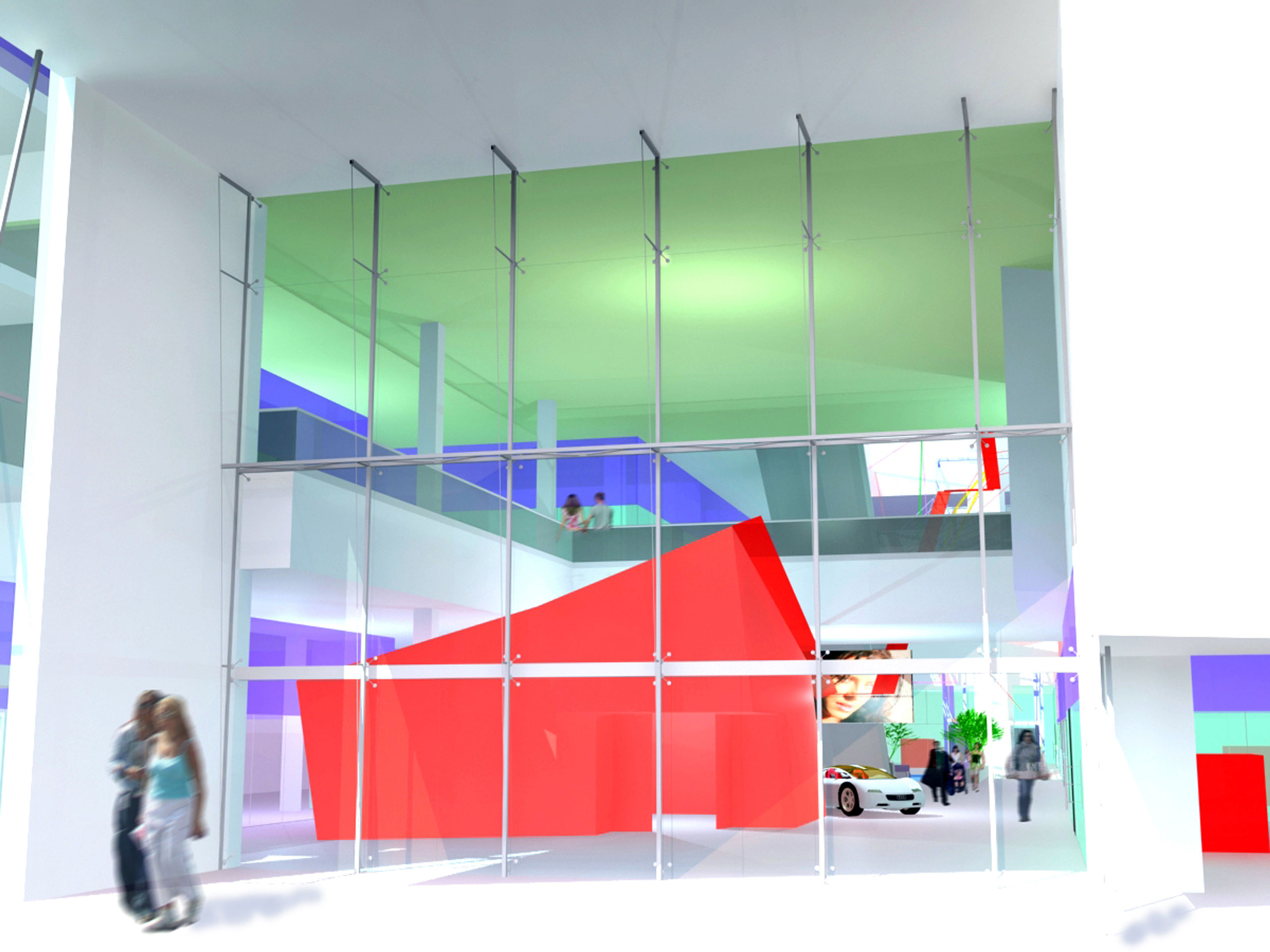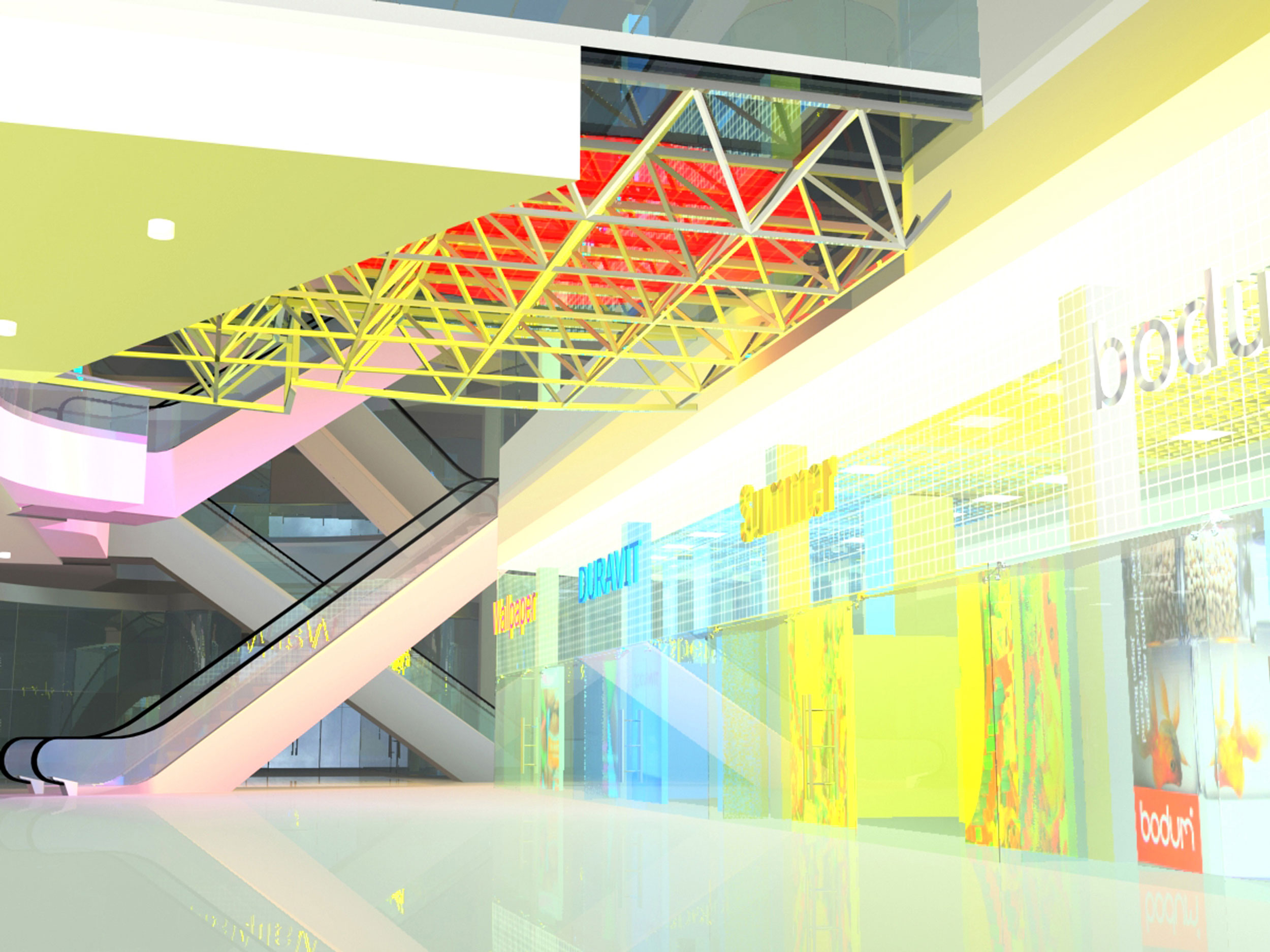 The analysis of the natural and town-making factors specifies that the solar beam leaves one of the optical centres of near eminences - High Castle mountain, mountain of the Citadel, mountain of St. Georg Church, separate majorants of the east slope of the mountain Korytumivka. The volumetric - spatial composition of the main entrance on the crossroads of these visual links, will focus space energy and will draw to itself the inhabitants and visitors of the town. The asymmetrical trapezoid form of the site, openness to the area with the intensive transport traffic, multifunctionality of the building have called the creation of the aerodynamical, emotional-sated architecture. Аerodynamical style, or streamlining, as the revealing late Ar Deco most full associates with architecture of the cinemas and entertainment buildings. Simplified to the several expressive lines and curves, it puts the accent on speed, direction and movement, helps to direct flows of the people, to concentrate their attention and perception. The main composite axis of the building spends to the atrium with the escalators. Similar to the town square, it is the centre of activity of the building and it is surrounded by such functions as restaurant, cafe, fitness-club, cinema. The large glass lantern fills the atrium with day time light. The massive parts of the facade walls contrast with the glass planes of the front entrance and stair-cases.
s