Year: 2006
Categories: Retail
Location: Lviv, Ukraine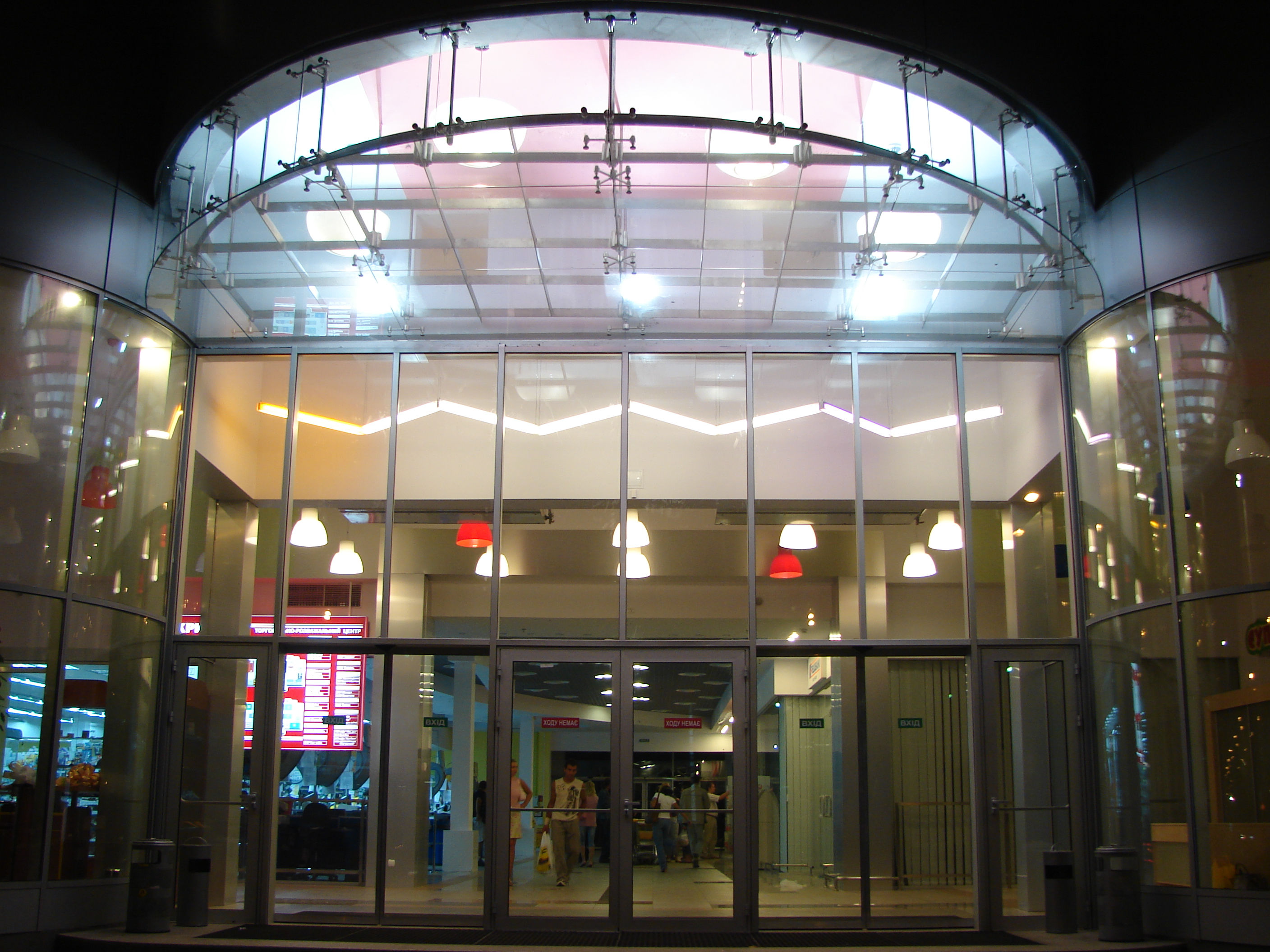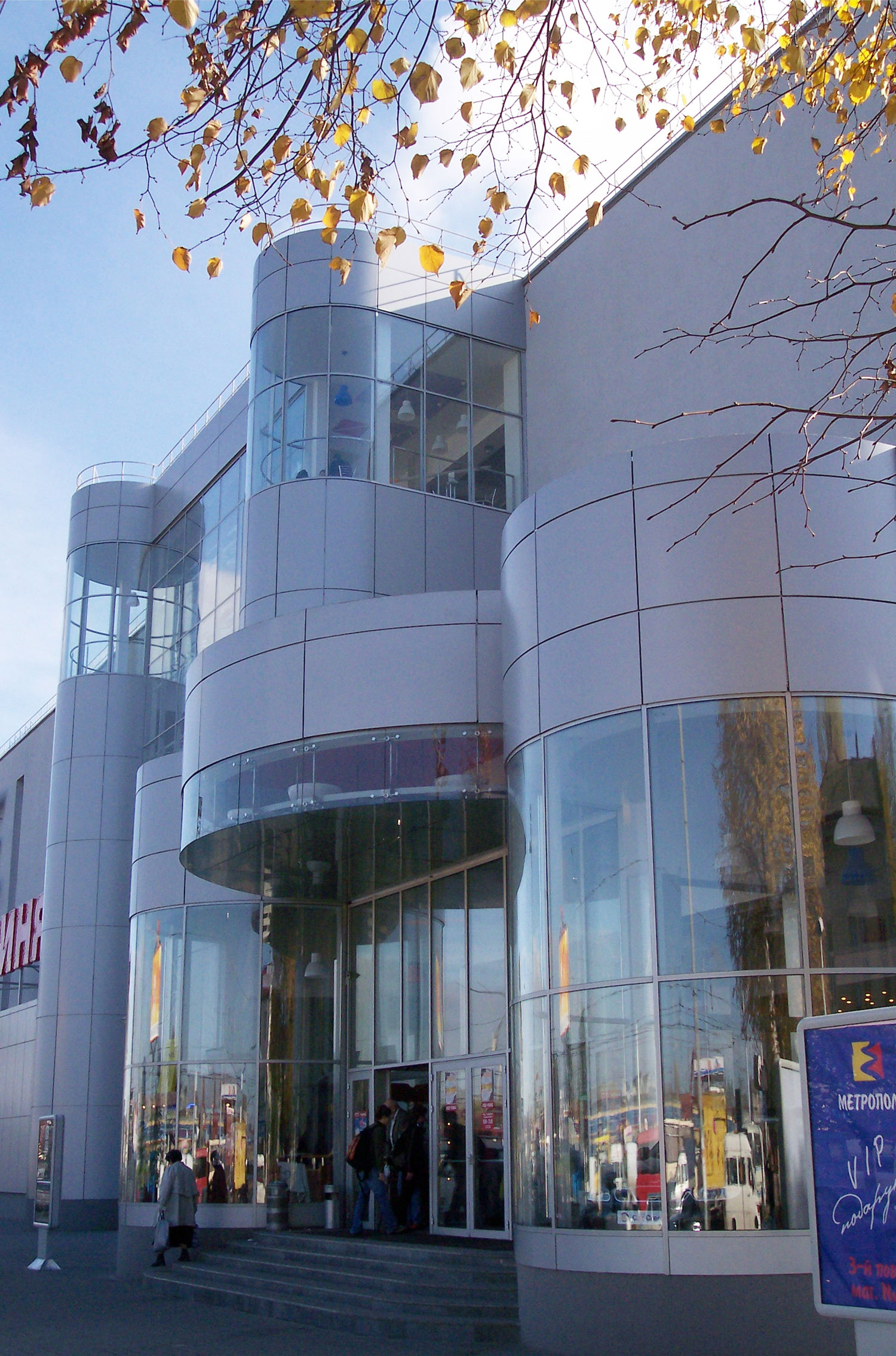 The Lviv factory of the Telegraph equipment is constructed in 1960s. The project of reconstruction of the factory industrial case for the needs of the shopping center "Skrynya" (a chest) is developed by architect Mykola Rybenchuk, Architectural Studio "Symmetry". The residential area, the factory building inspired by the neogothic cathedral on Kropivnitskiy square, is in the neighbourhood of. The dynamic environment asked to the rhythmic composition of the annex to the main northern facade of the building, which presents itself to Horodocka St. The static geometry of the building is energized by the diagonals of the escalators behind the transparent glass surface, which has become the space.The space is accentuated by two semi- cylindrical surfaces, which has become the volumes. The building is situated in front of the suburban and urban railway stations, therefore towers as the symbolical town elements are used.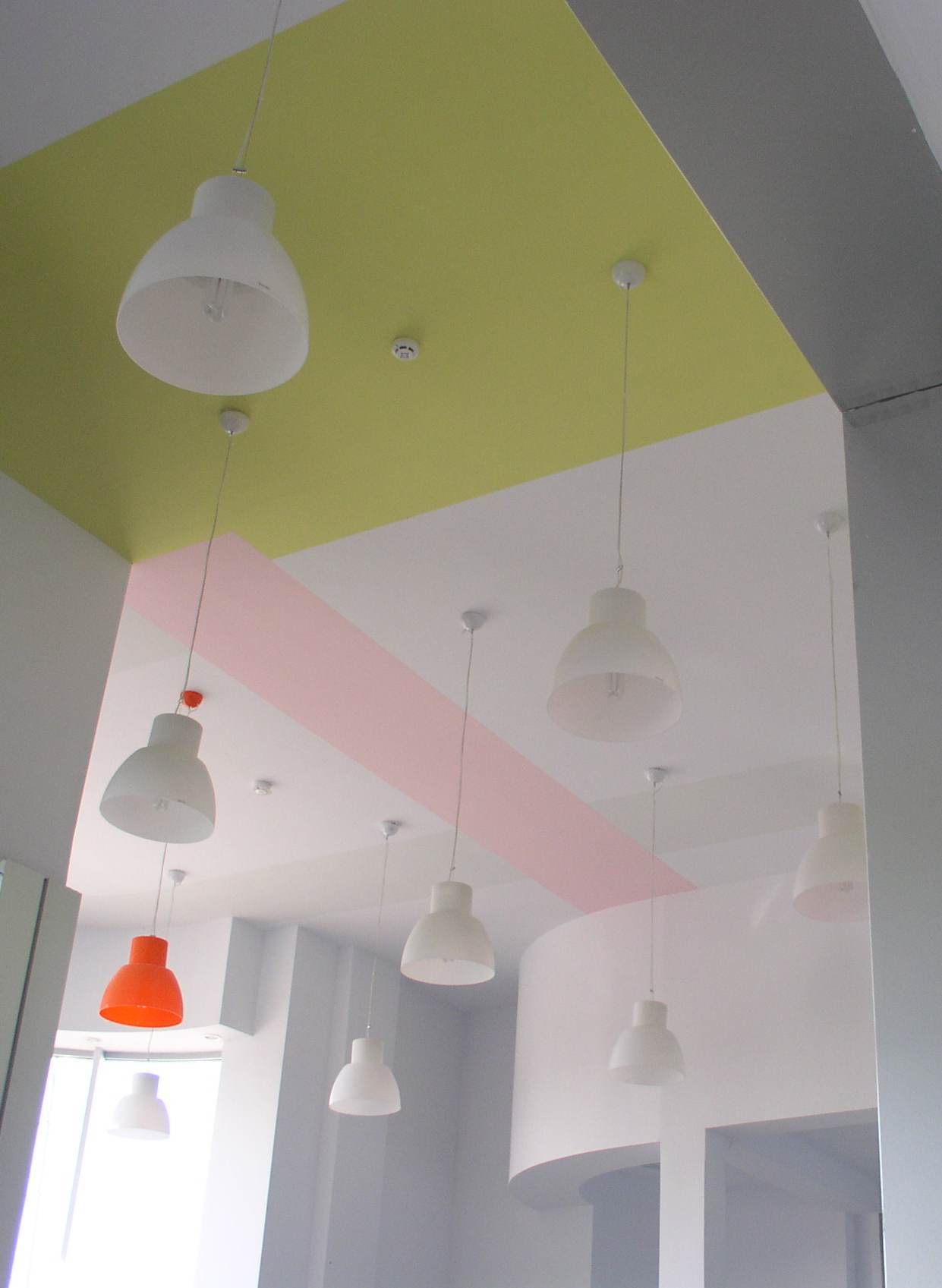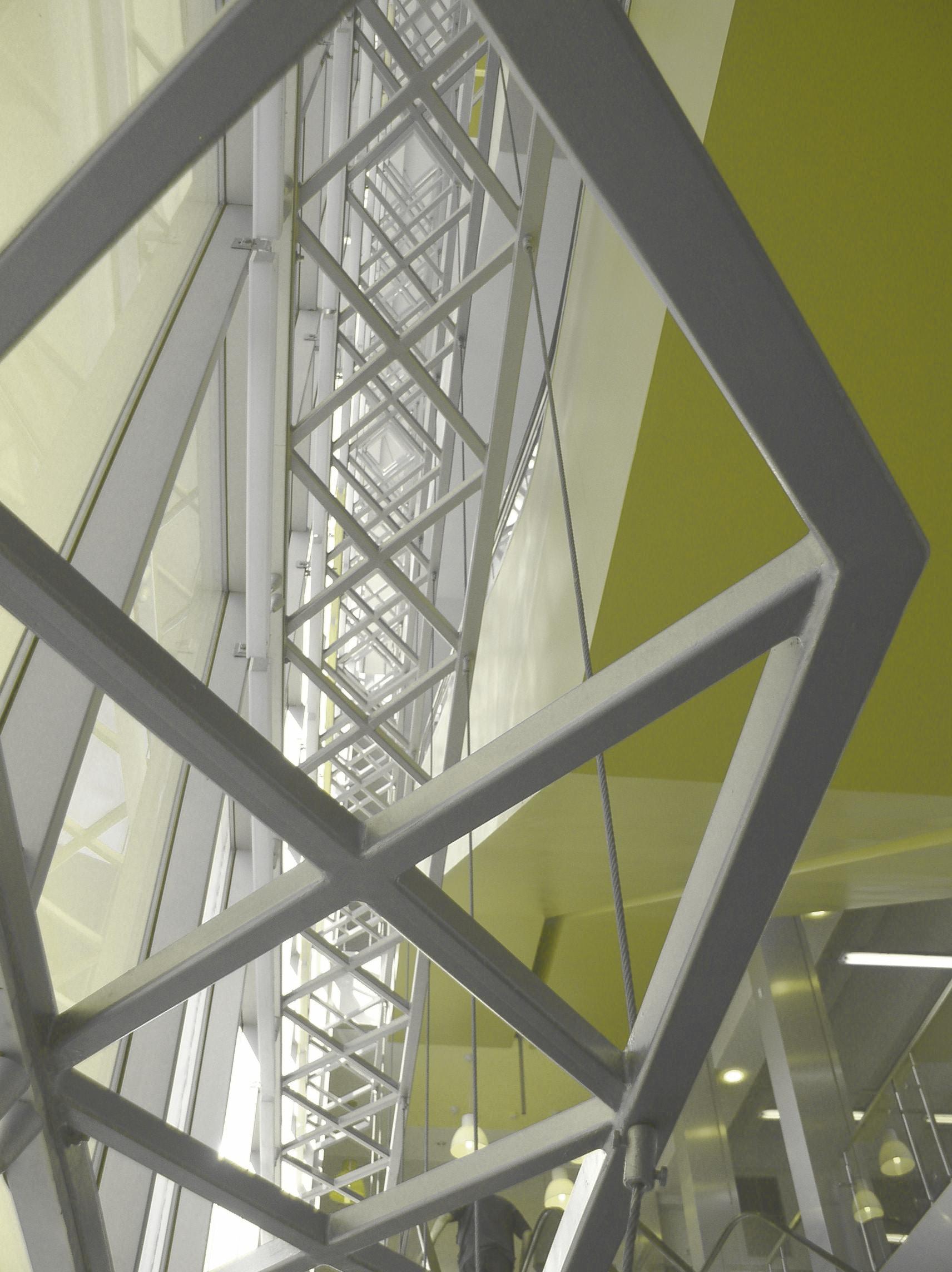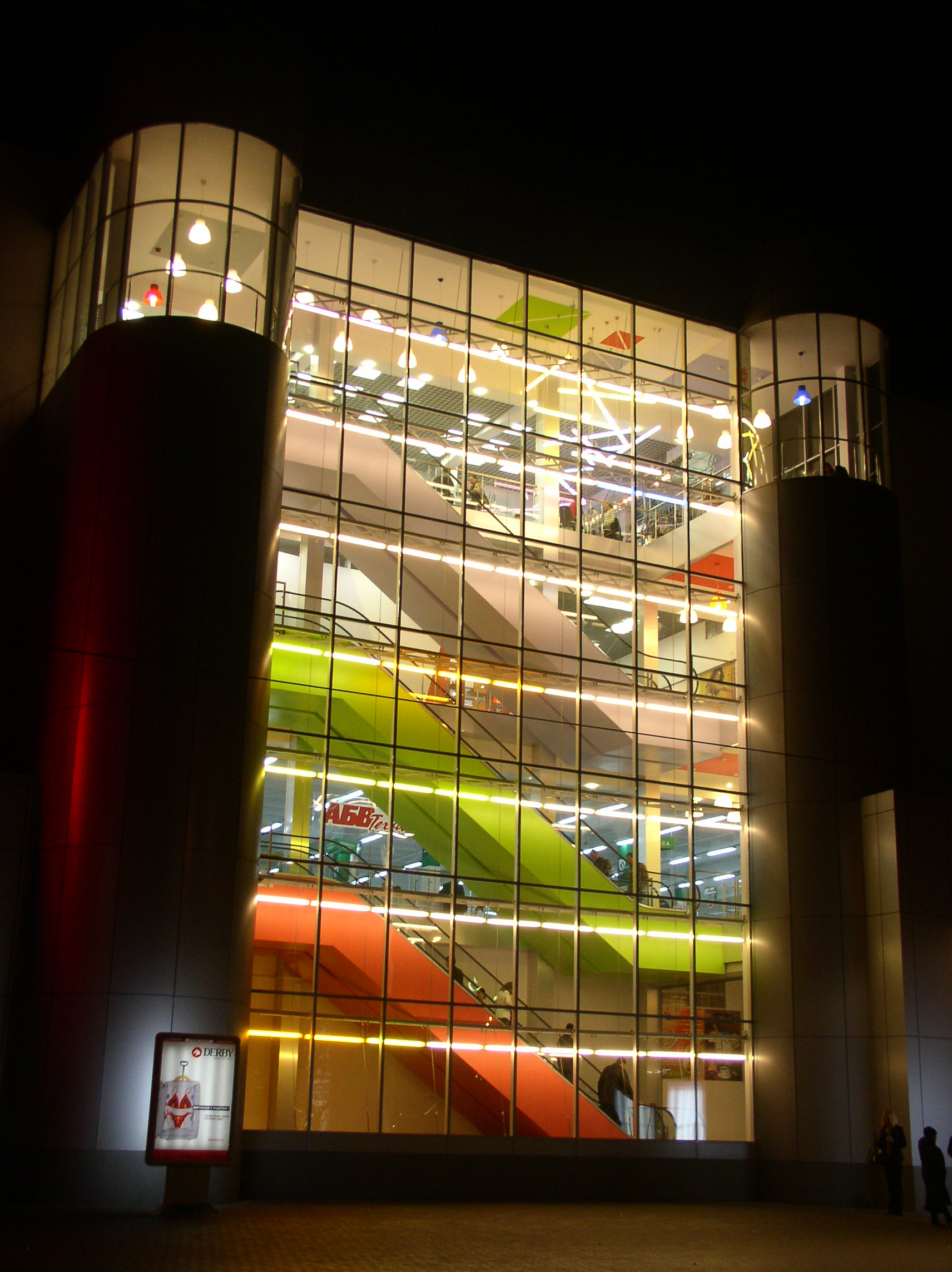 Rounded lines of the main entrance invite to the depth and journey trough the streets of the shopping center. The monumental forms of the building are good viewed from the far distance, establishing its immediate presence in the Lviv urban diversity. The architectural plan is based on subordination of industrial character of the building to the shopping environment. The good condition of the structure, its architectonics and rhythm have caused preservation of the whole ferro-concrete skeleton of the building. The advanced directions in architecture and design were applied to this project. It is design of the canopy above the front entrance, design of the glass wall of the escalators hall of height 18 meters, general design of the main facade and interiors.
s