Year: 2007
Categories: Culture
Location: Lviv, Chervonoyi Kalyny Avenue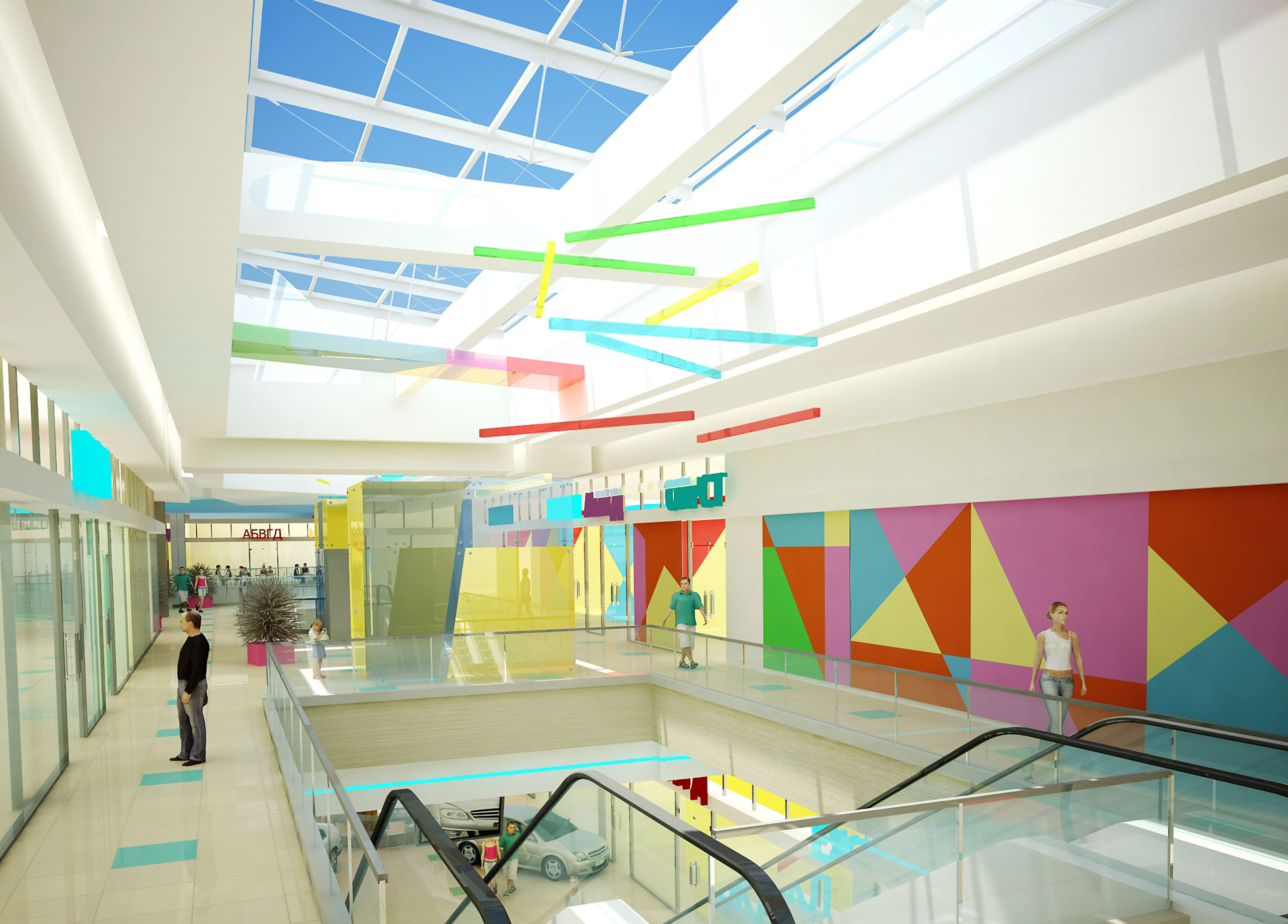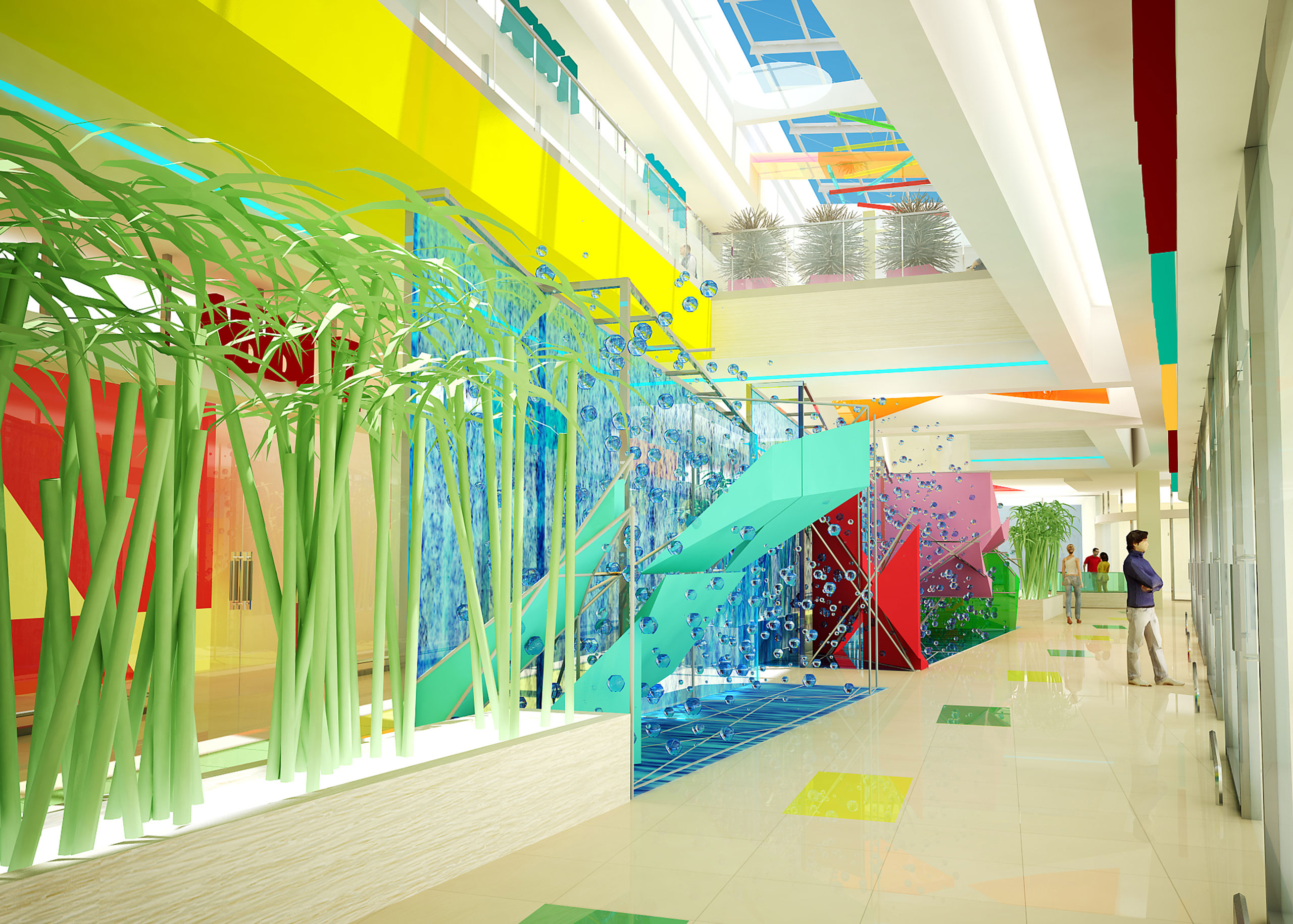 The ice arena is the central yard of the complex. Foodcourt, restaurant, cafe are placed around it. The atrium is formed on merge of two shopping passages. The galleries with a hall of restaurant and foyer of the 5-hall cinema embrace the atrium. Geometry of the composite and building axes have caused a compound configuration of the atrium plan, that reminds a skate boot. The ice arena, as a planning dominant, enters a winter sports theme in general design of the complex. The author's method on the basis of raster formation of three-dimensional crossing environment receives derivative planes, which are offered for design of the exclusive boutique, small architectural forms and walls registration.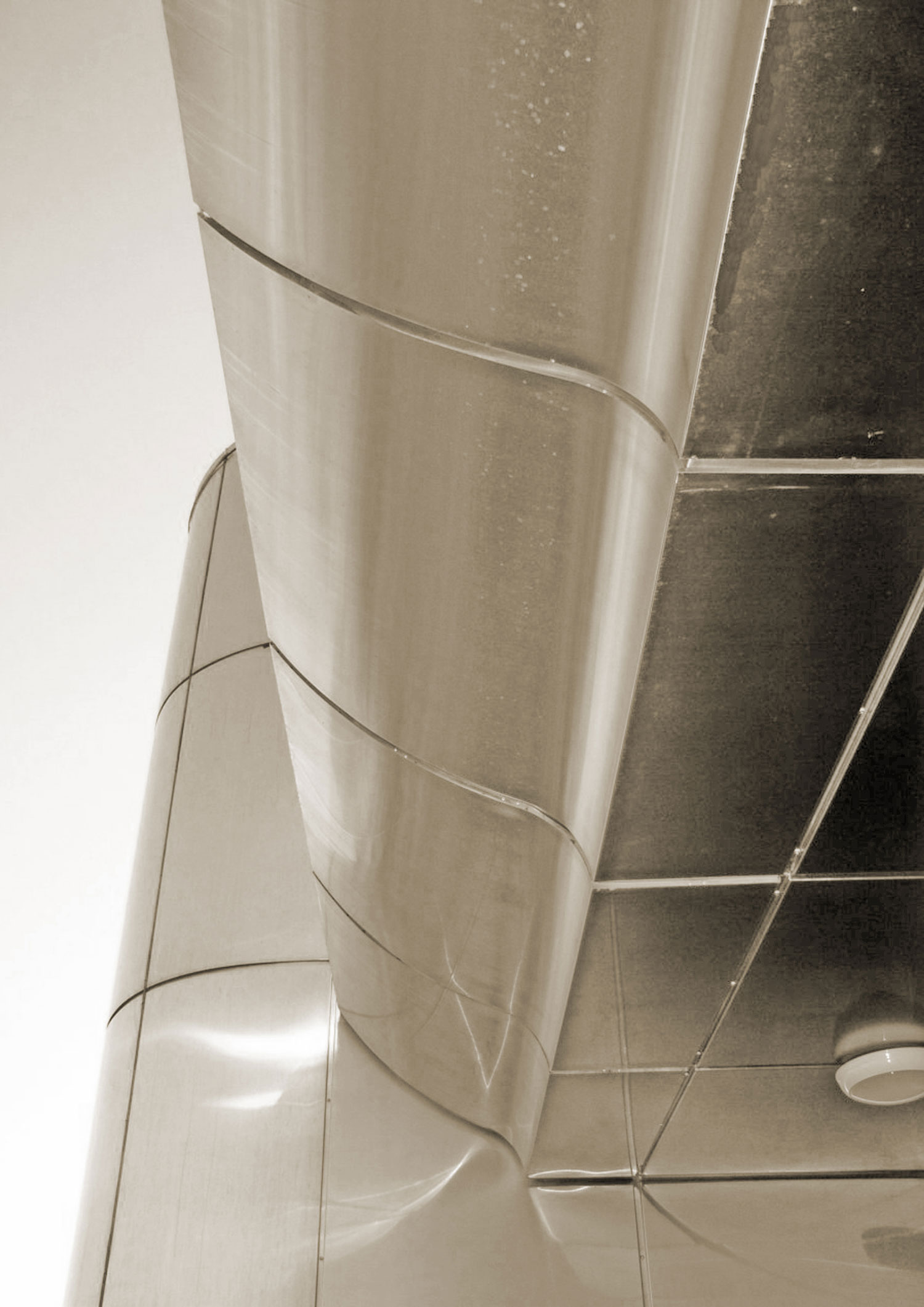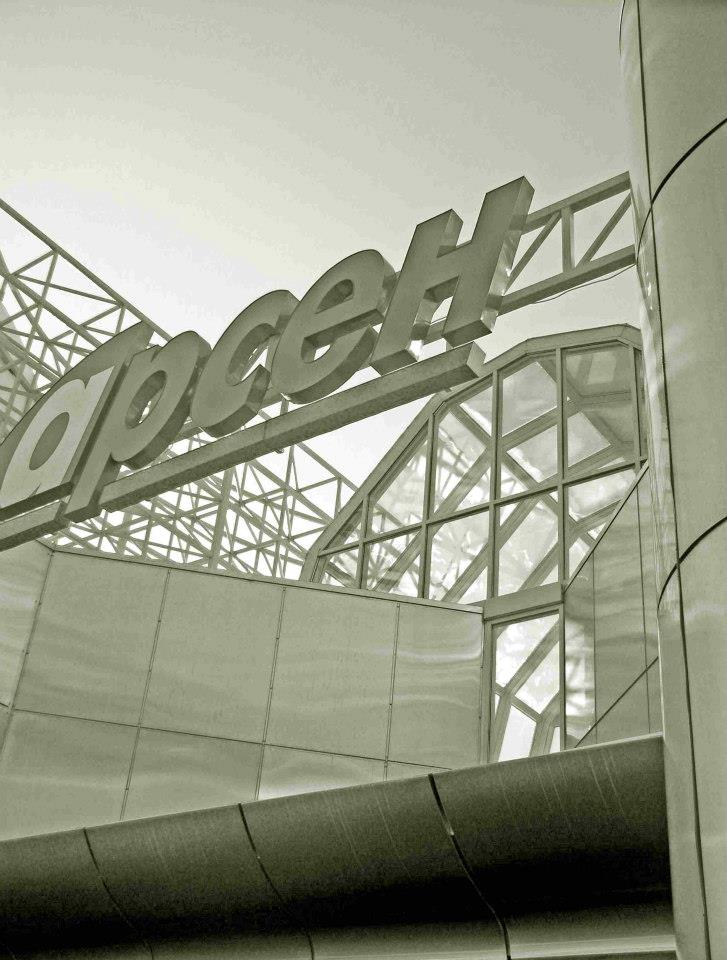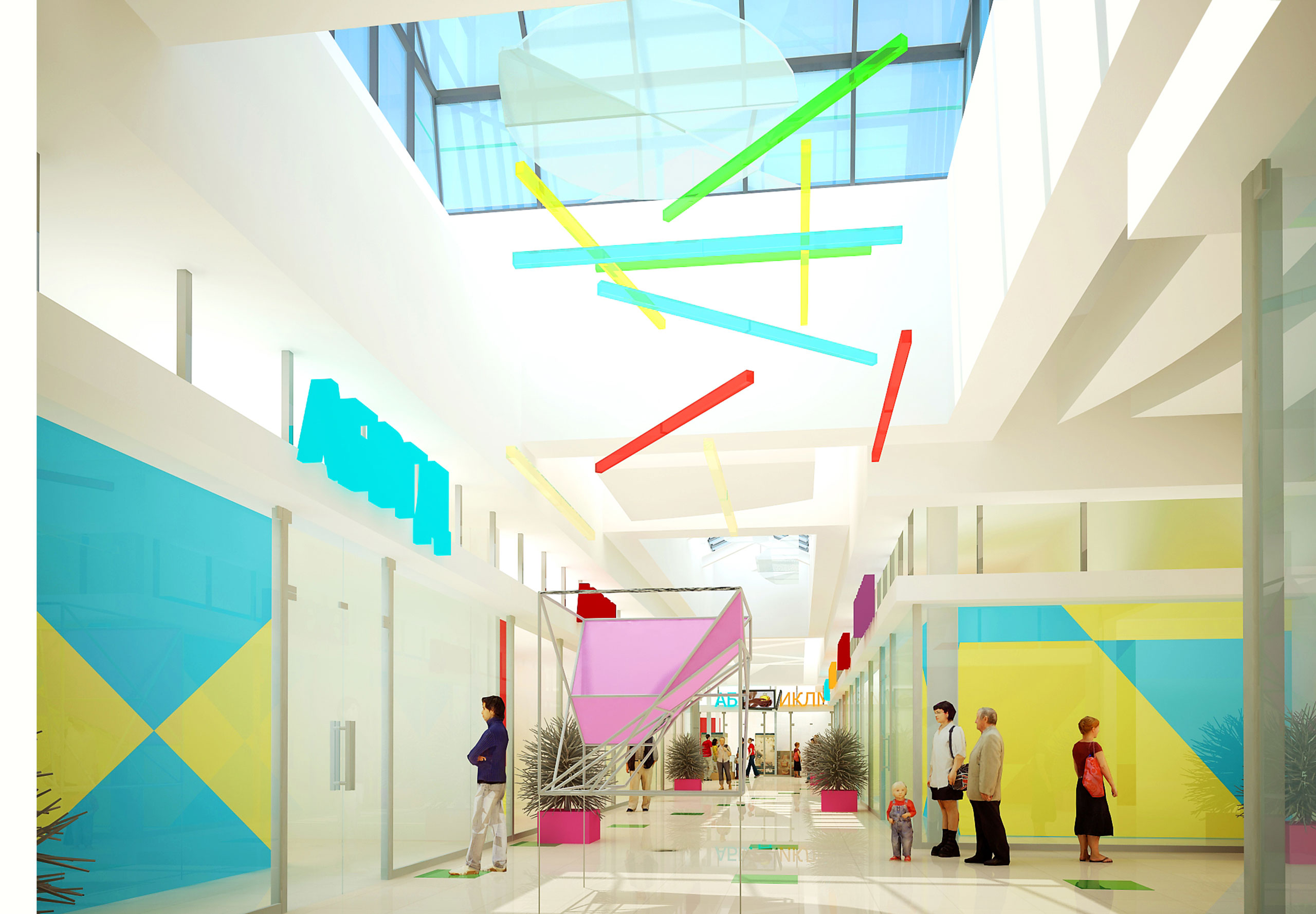 Bright elements of colouring, signboard of shops, the advertising and navigating indexes create dynamical circulating system in the light snow-white open spaces of the atrium, where all surfaces become the potential receptors of the changeable images. The exotic and atmospheric effects of the polar lights are created by the compositions of the glass panels DichroLam under the top light lanterns, which change colour depending on the corner of sight and the light source. Hologram Glass in protections of ice arena adds the interactive special effects. The borders between the floor, ceiling, walls are erased, as sky merges with ground in the winter and it is impossible to distinguish clouds from the snowdrifts.
s