New building for Karin Dom Foundation
Year: 2020
Categories: Culture, Education
Location: Varna, Bulgaria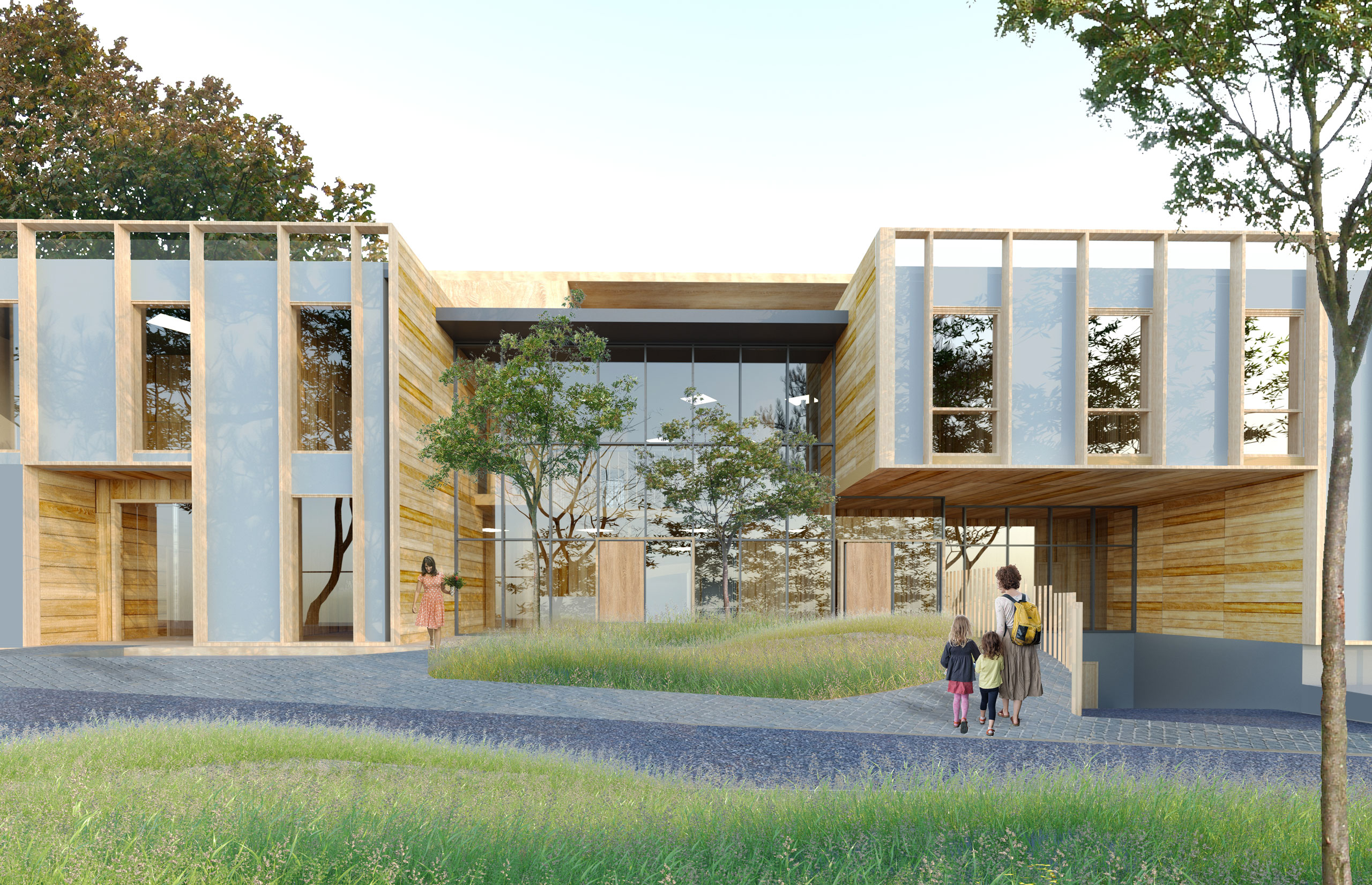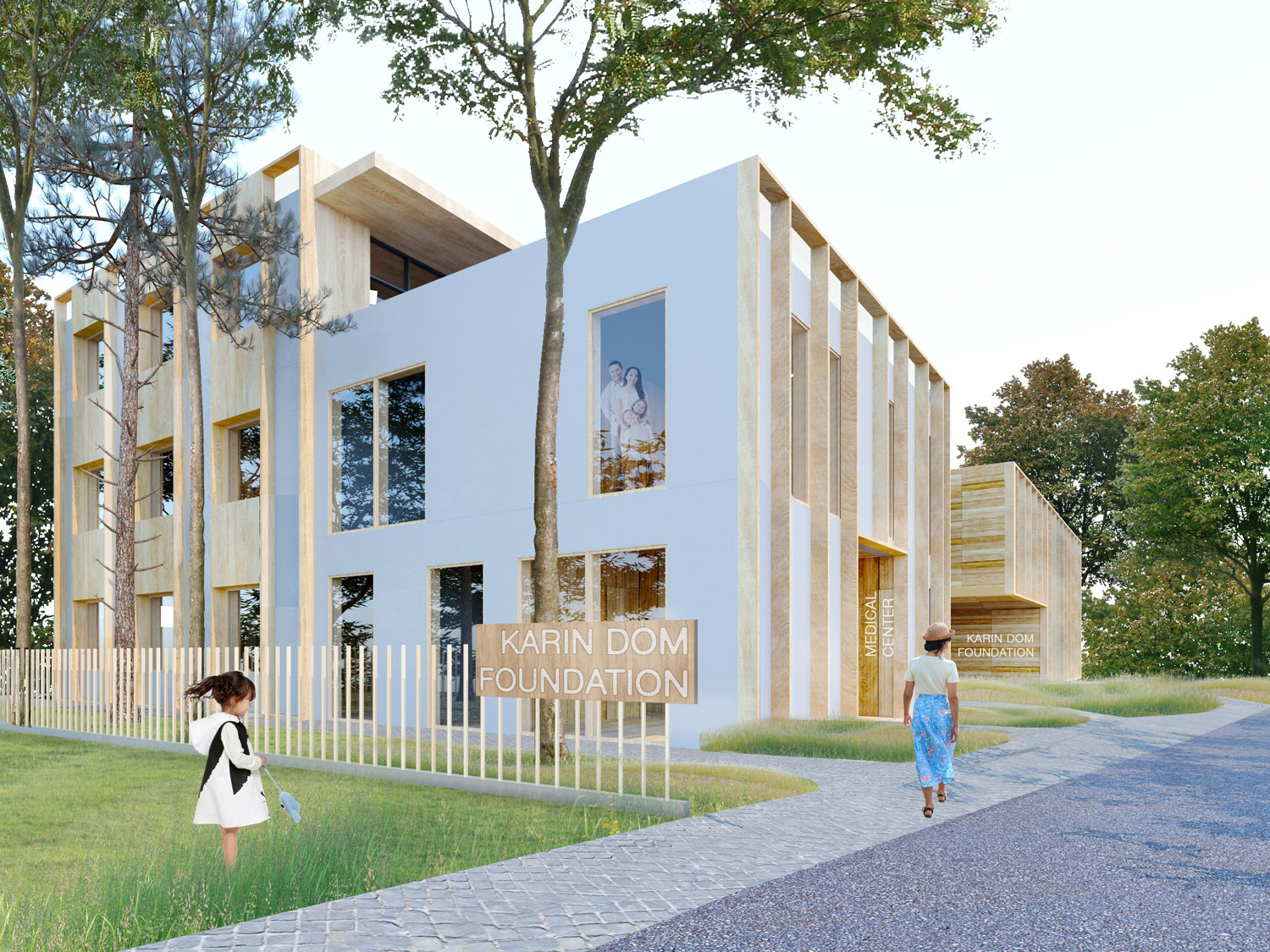 New building for Karin Dom Fondation is designed as a comfortable and safe space for education, recreation and health services for children and their parents.

The building is designed according to the required functional program mentioned in the competition brief. Main challenges were to preserve the maximum amount of the existing trees, to subordinate to human scale, to make a sustainable building with a logical distribution of units that will require minimum budget and will make its visitors feel comfortable and welcome.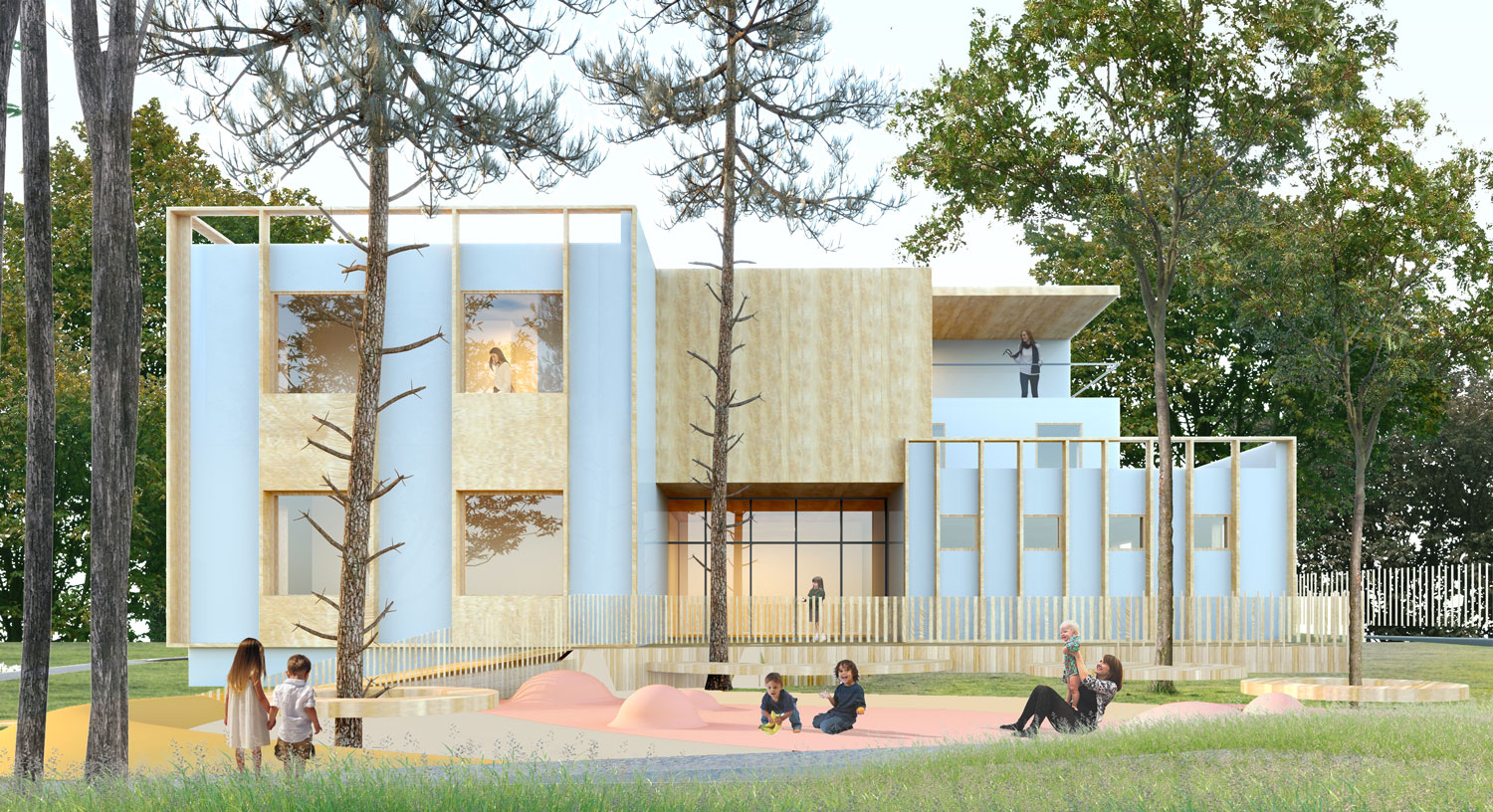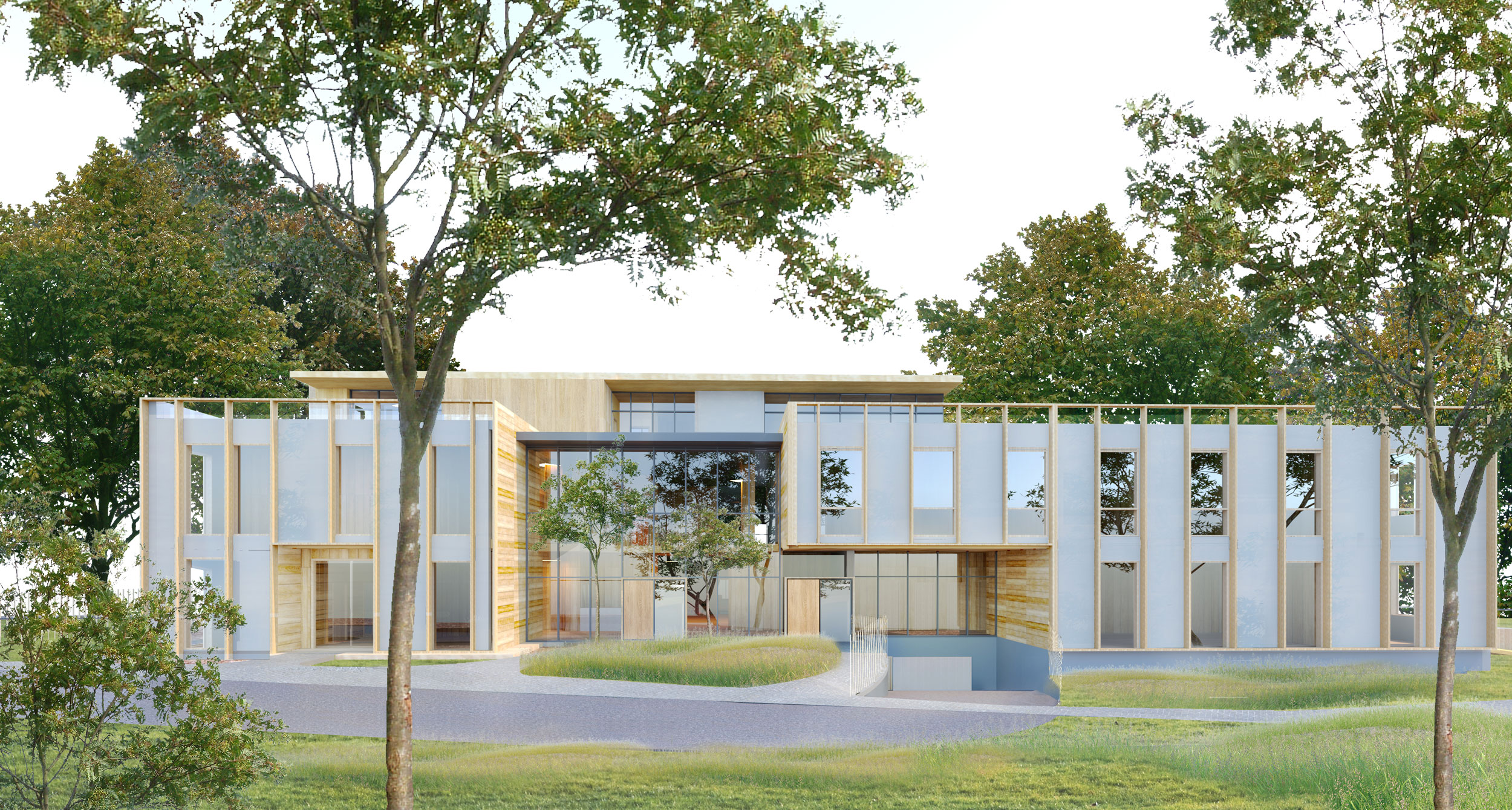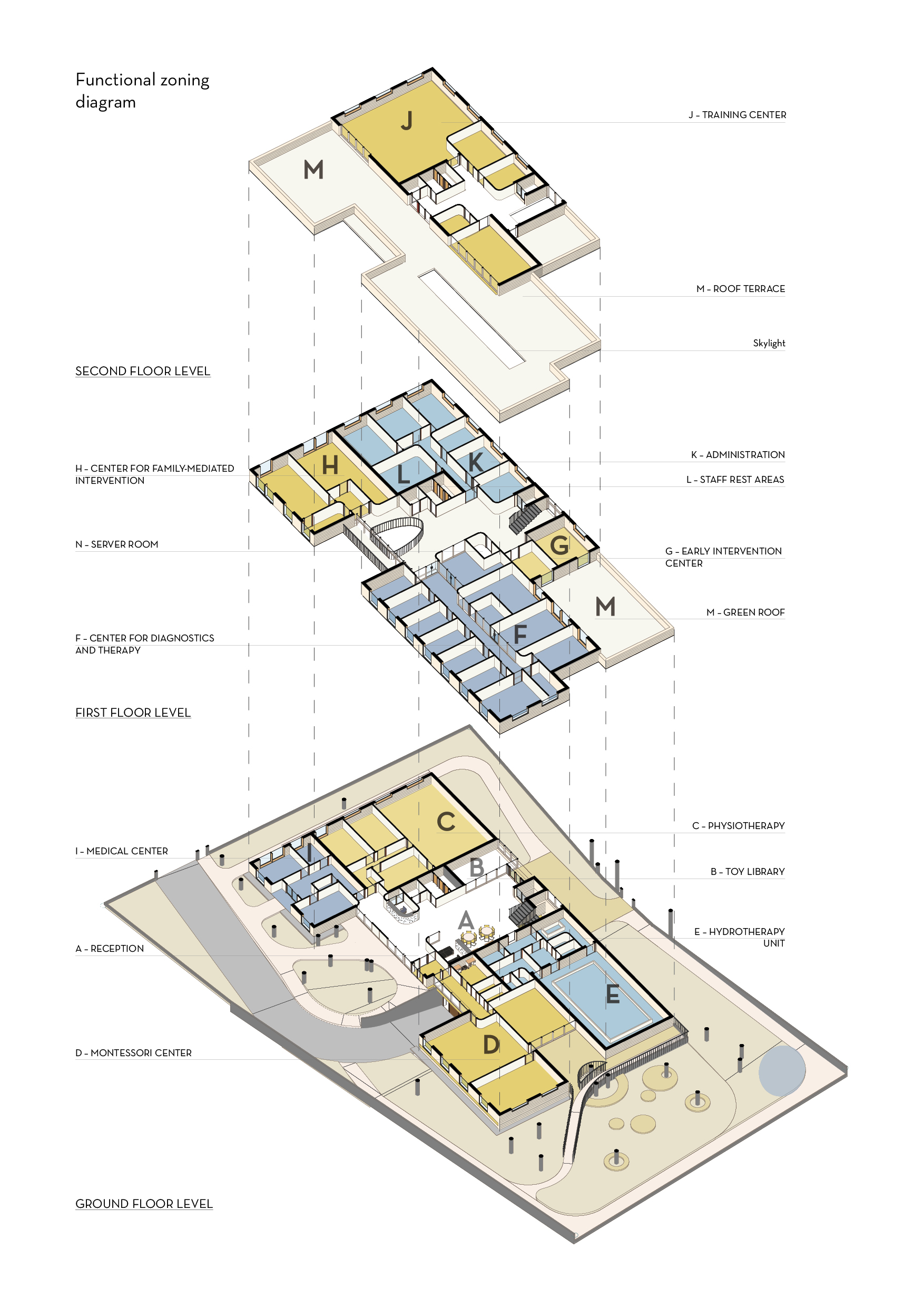 All the required premises in the competition brief with the appropriate areas are designed in the competition proposal. Main aim was to make the most rational and logical planning with minimal required area but with all necessary connections to provide good circulation of the visitors in the building.
s