Year: 2022
Categories: Beauty&Healthcare, Interior
Location: Lviv, Ukraine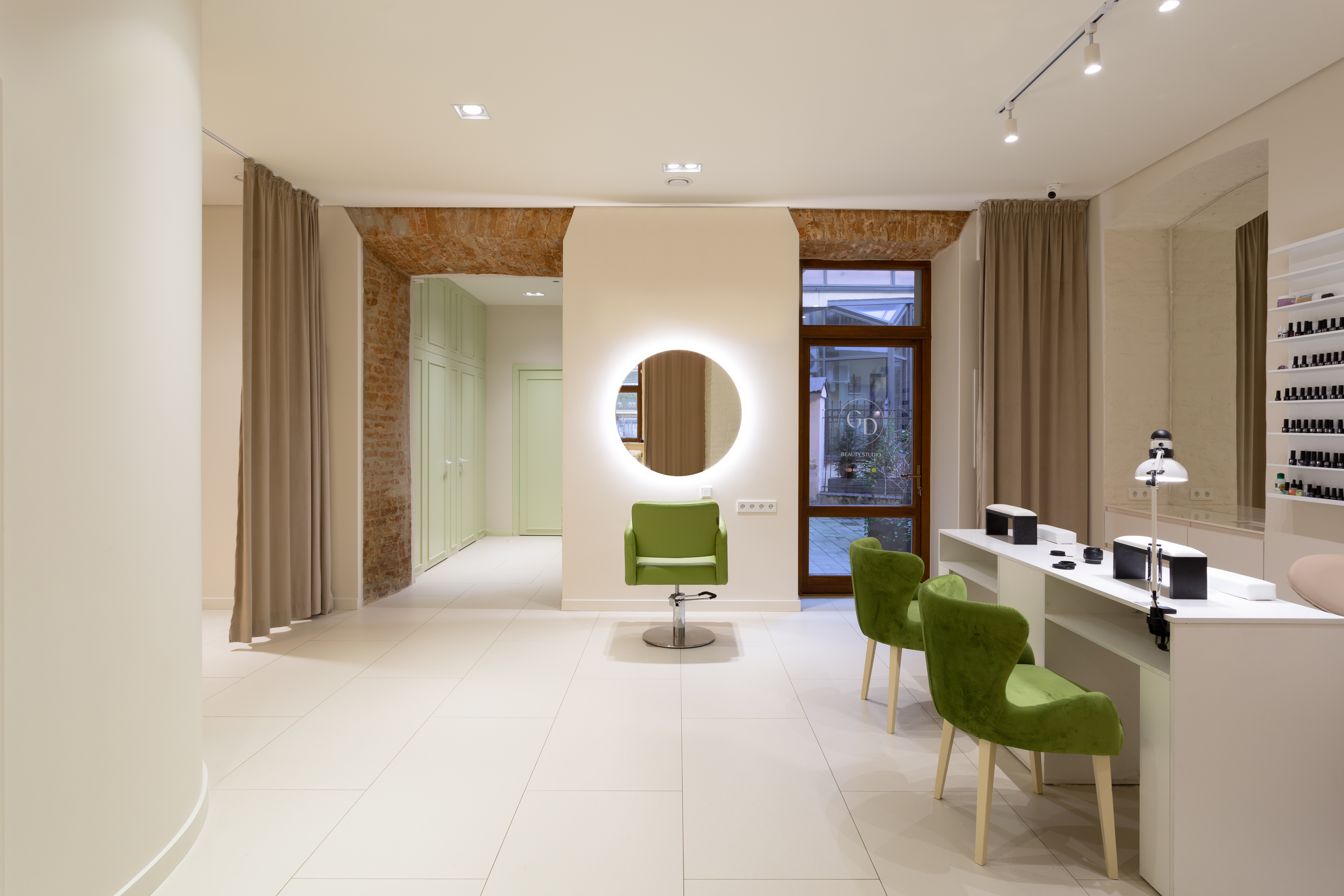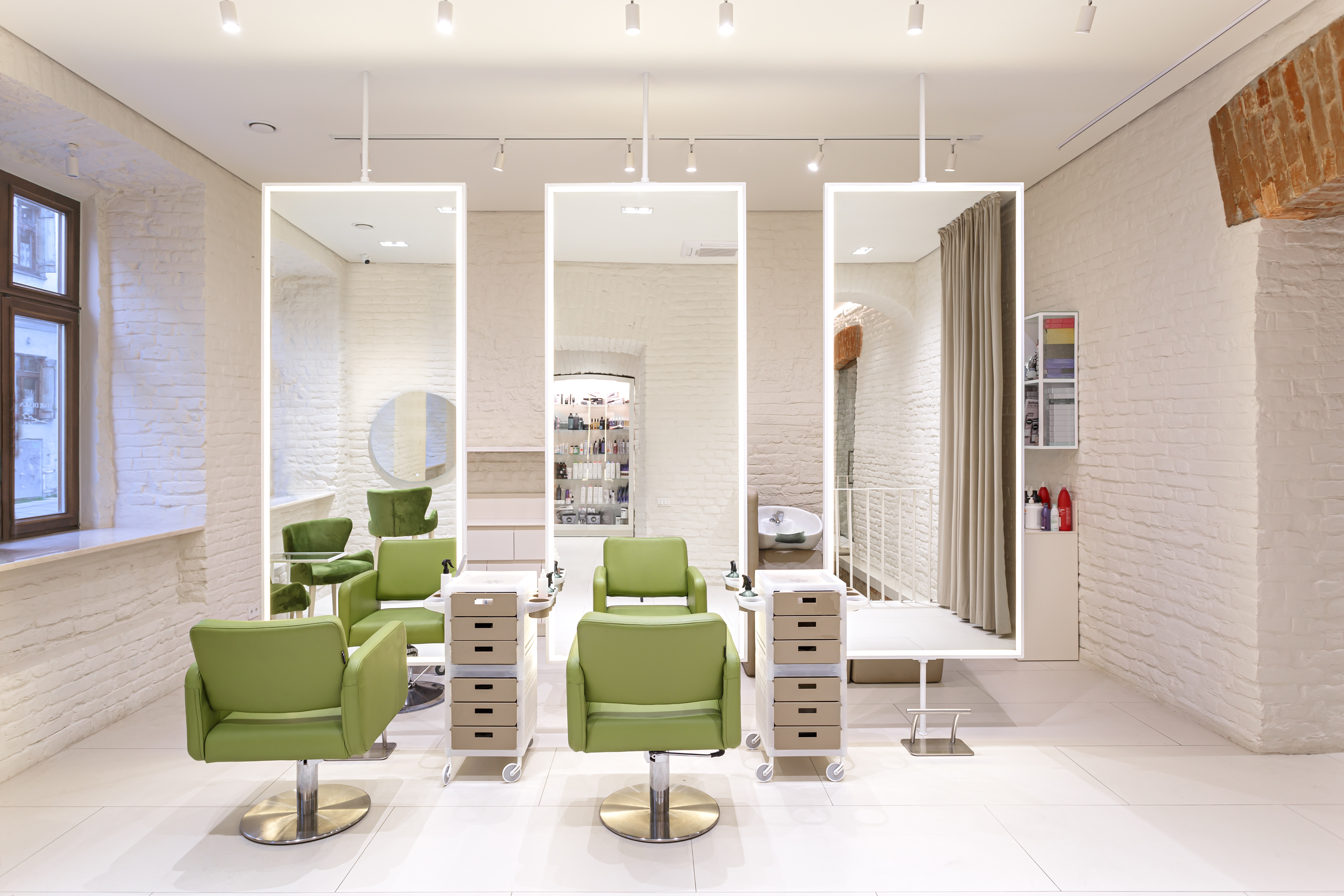 Beauty salon GD is located in the historic building on Brativ Rohatyntsiv Street in Lviv, Ukraine. The street dates back to the end of the 18th century when the defensive fortifications of the Low Wall were dismantled. Some of the fortifications are preserved in the basements of the houses built on this site. The ancient untreated stones were used for their foundations. The design concept provided for the adaptation of the historic building for a beauty salon without interfering with the material substance of the building. The design provides such additions as reception, hairdressers' workstations, manicure and pedicure bar, staff room, WC, massage parlour. The salon's owner preferred the light classics, so the decision was to add classic shades to the modern elements of the interior and equipment. At the entrance, visitors are greeted by a reception made of highlighted translucent acrylic stone and painted MDF panels.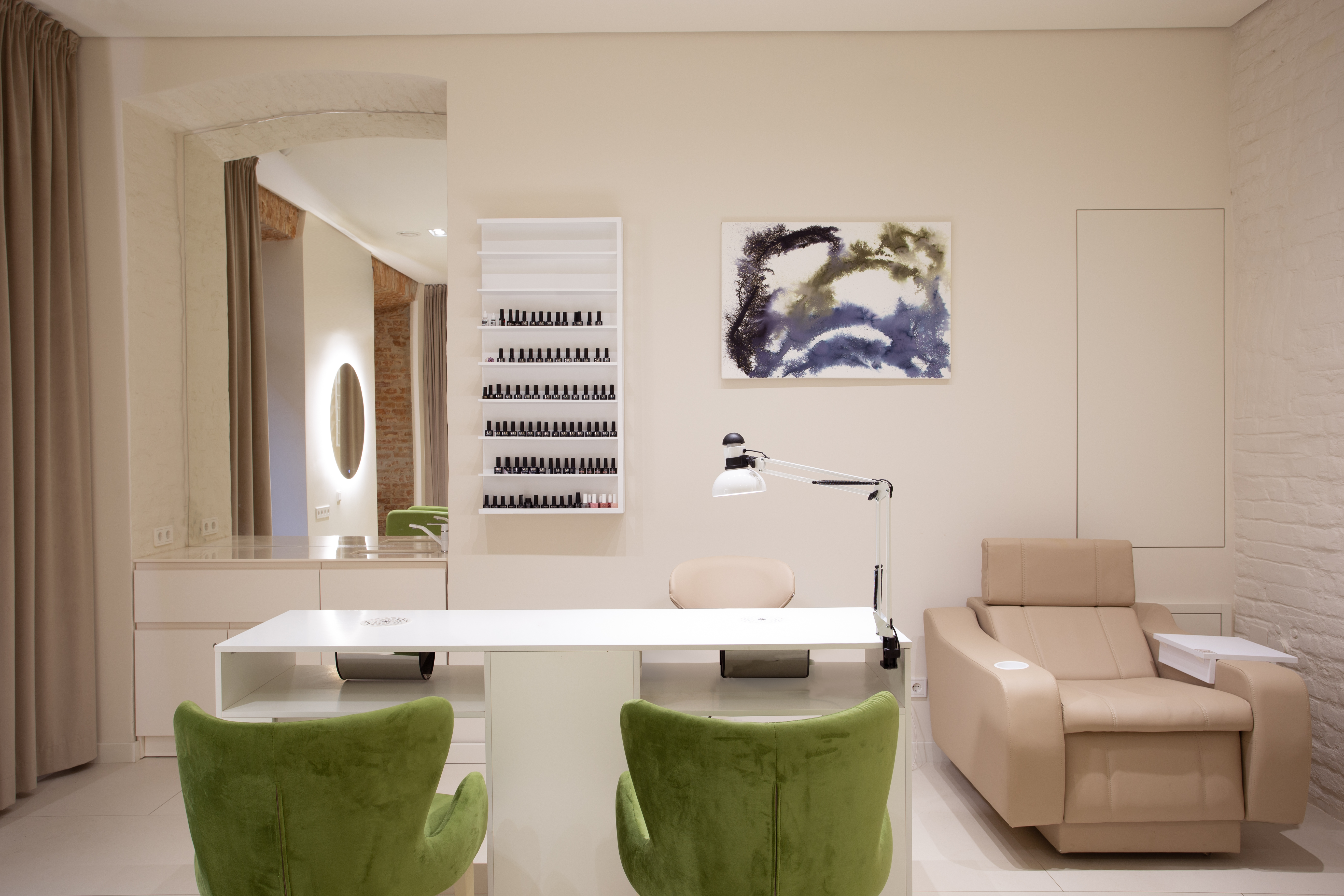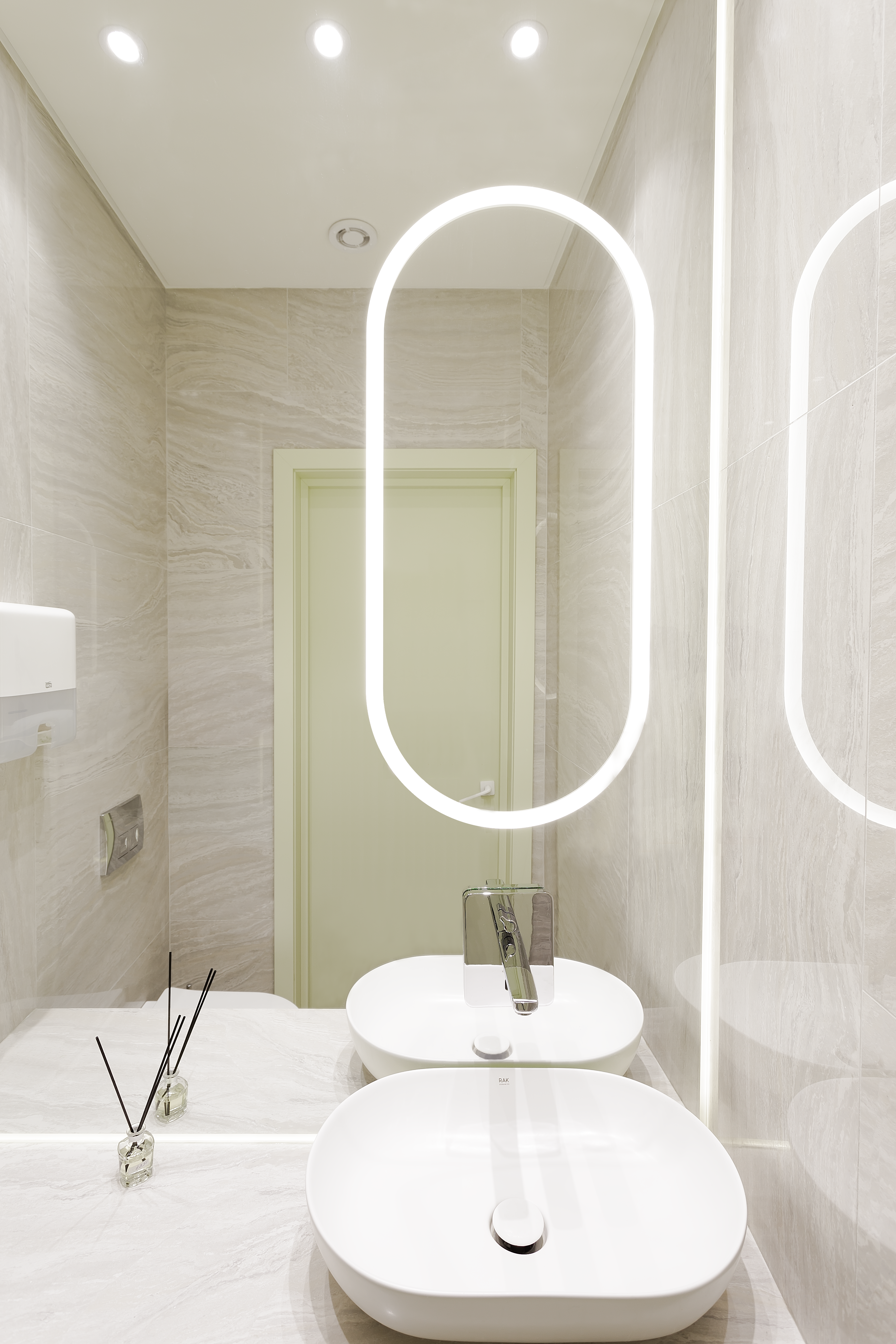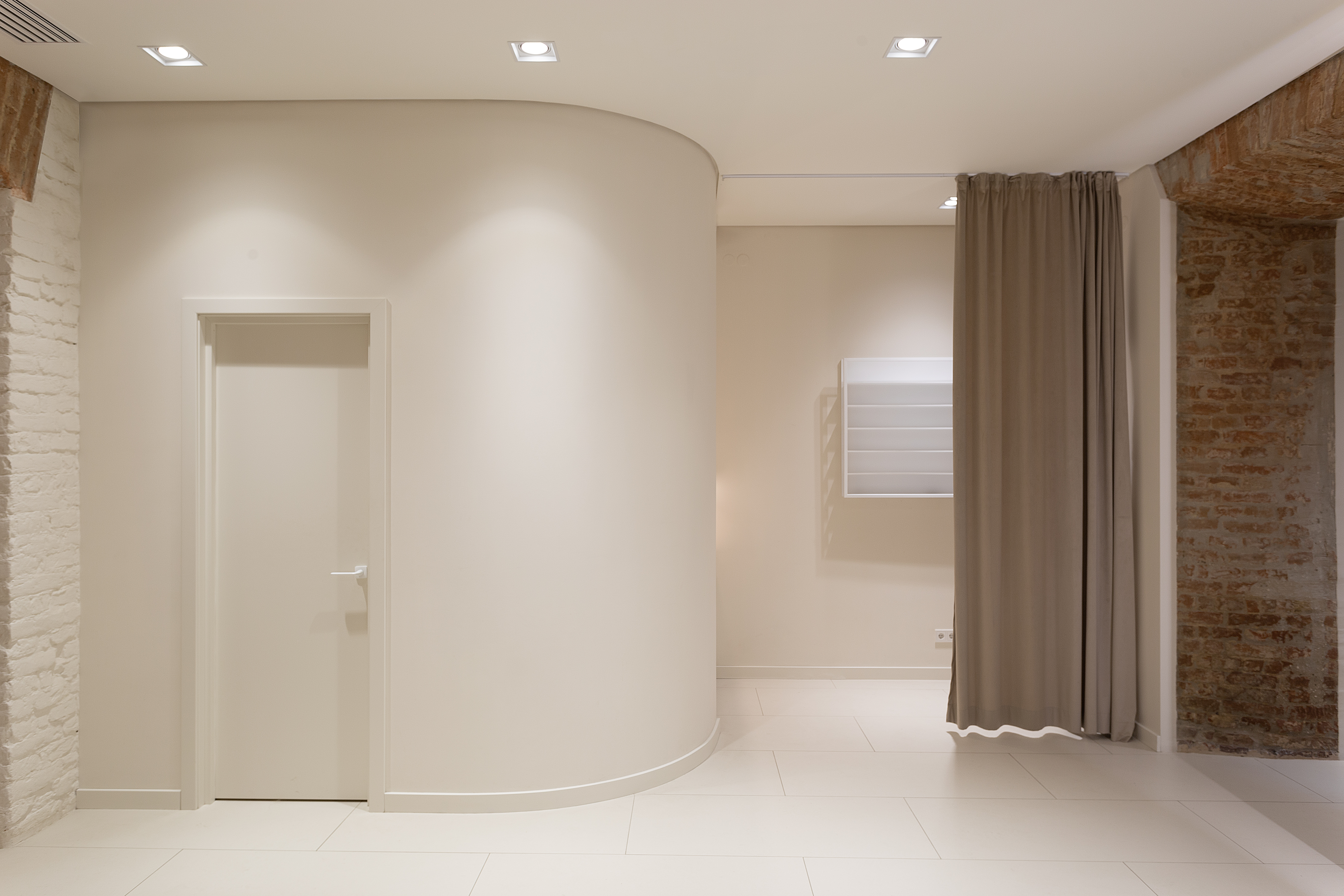 Three luxurious mirrors rotate on thin rods for easy viewing from different angles. It allows choosing the landing for customers according to the number of visitors, providing the necessary distance under quarantine, choosing the position for best natural lighting, and finding the best background to take selfies. Another mobile element of the interior that divides the space are the curtains. Employees can provide comfort according to the salon mode scenario. White stairs with white handrails contrast with the rough stones of the basement walls, disarming them. The pure light colours and design objects' fine lines create a calm holiday atmosphere. Different shades and saturation of green from bright chairs in the workroom to the pastel fluted wall in the massage room are taken according to the functions. The green courtyard, recently arranged in the house at the initiative of residents with the assistance of the city authorities, moves into the salon with colourful accents of furniture and abstract watercolours made with the comb and the diffuser.
s