Square tower of the Lviv Citadel
Year: 2023
Categories: Restoration/ Art space, staff facilities, multifunctional hall
Location: Hrabovskoho Street, Lviv, Ukraine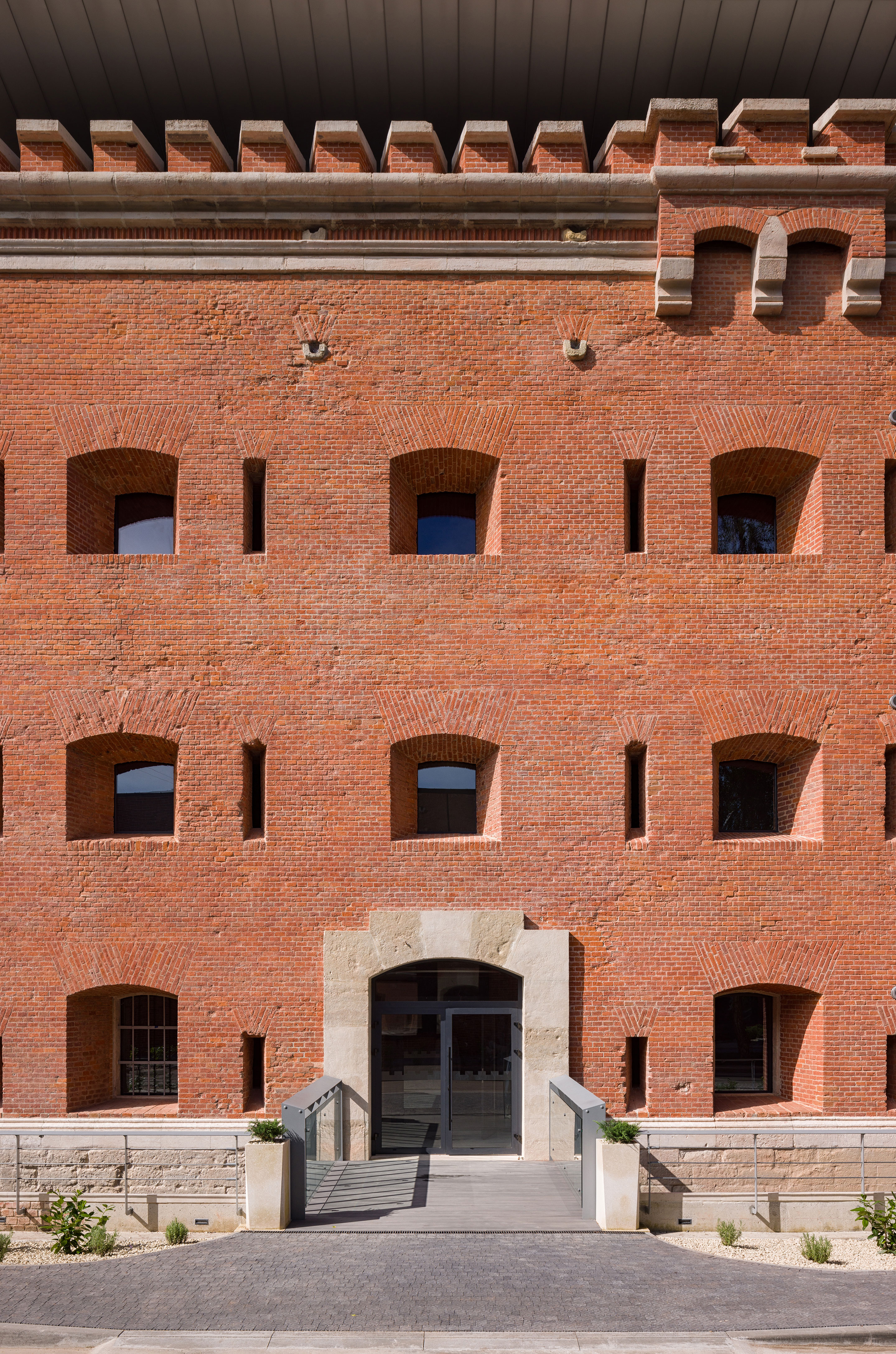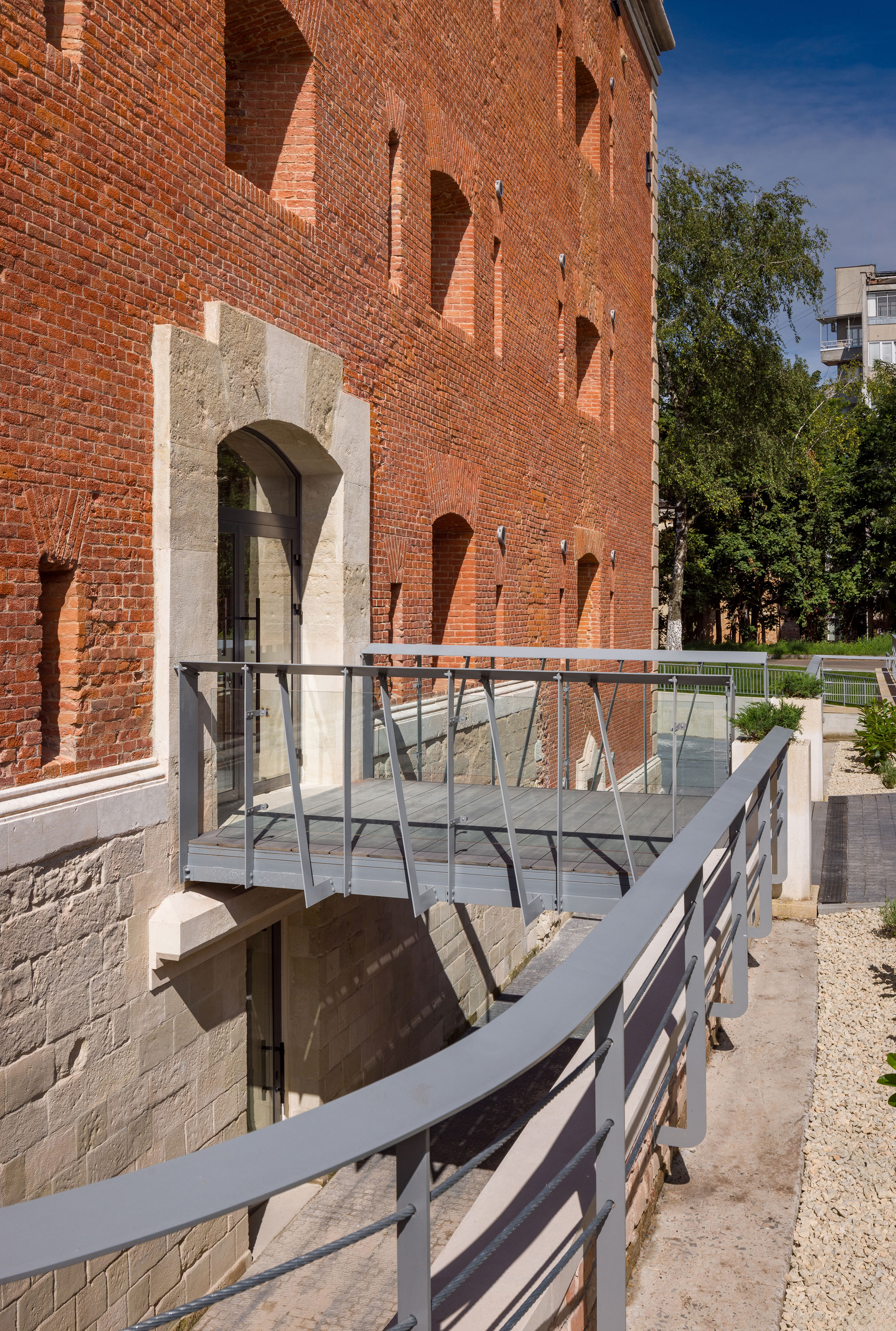 Architectural Studio Symmetry recently completed work on the restoration project of the square tower of the Lviv Citadel. The tower was built in the 1850s as part of the Citadel defense complex on one of the Lviv hills. At that time, Lviv was part of the Austro-Hungarian Empire. The Venetian Arsenal was the model of the architectural style for the Austrian military construction, in particular on the objects of the Galicia-Carpathian line. The neoclassicism tradition formed the basis of the romantic-medieval stylization of Austrian military buildings in the middle of the 19th century, such as the military arsenal in Vienna, the Home for the disabled in Lviv, and the Lviv Citadel.

Initially, the tower was designed with a flat roof, but in order to avoid jamming, a four-sloped roof was soon installed, which, however, did not solve the problem of draining rainwater away from the building. The disadvantages of the roof were the support of the pillars under the roof structures directly on the vaults, which caused the appearance of cracks in these vaults; the overhangs of the roof were insufficient to prevent rainwater from entering the facades of the building; the space between the mauerlat and the merlons was covered with bricks, which prevented the exposure of the merlons and negatively affected their condition.

For many decades, the tower was not used and it was in neglected conditions. To bring the building out of the emergency conditions, first of all, the roof structure was corrected with the transfer of supporting elements from the vaults to the load-bearing walls, with the removal of the structural elements of the roof from the merlons, with the change of the roof overhang, detached from historical elements, with the installation of the internal drain. At the same time, the size and shape of the roof remained unchanged.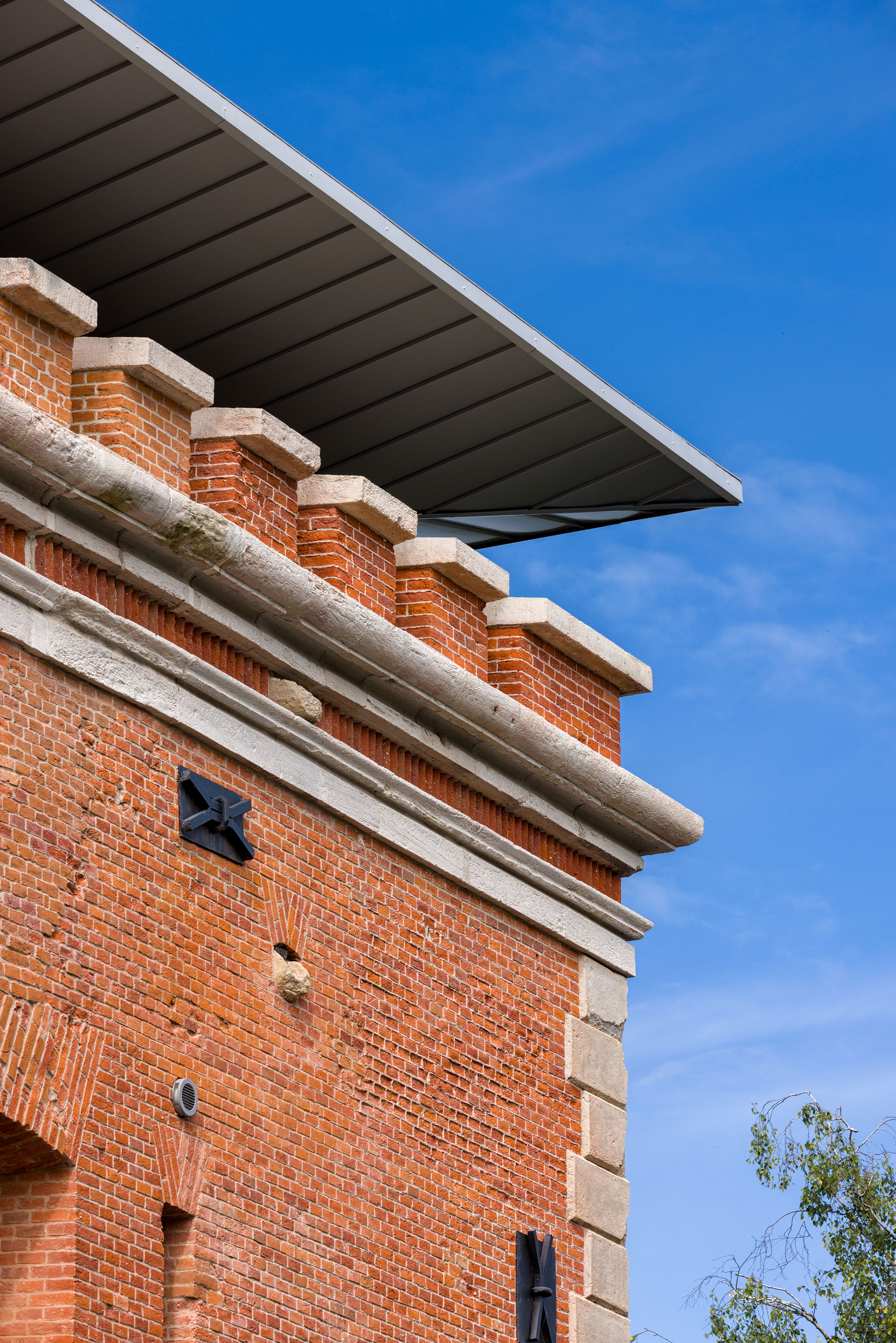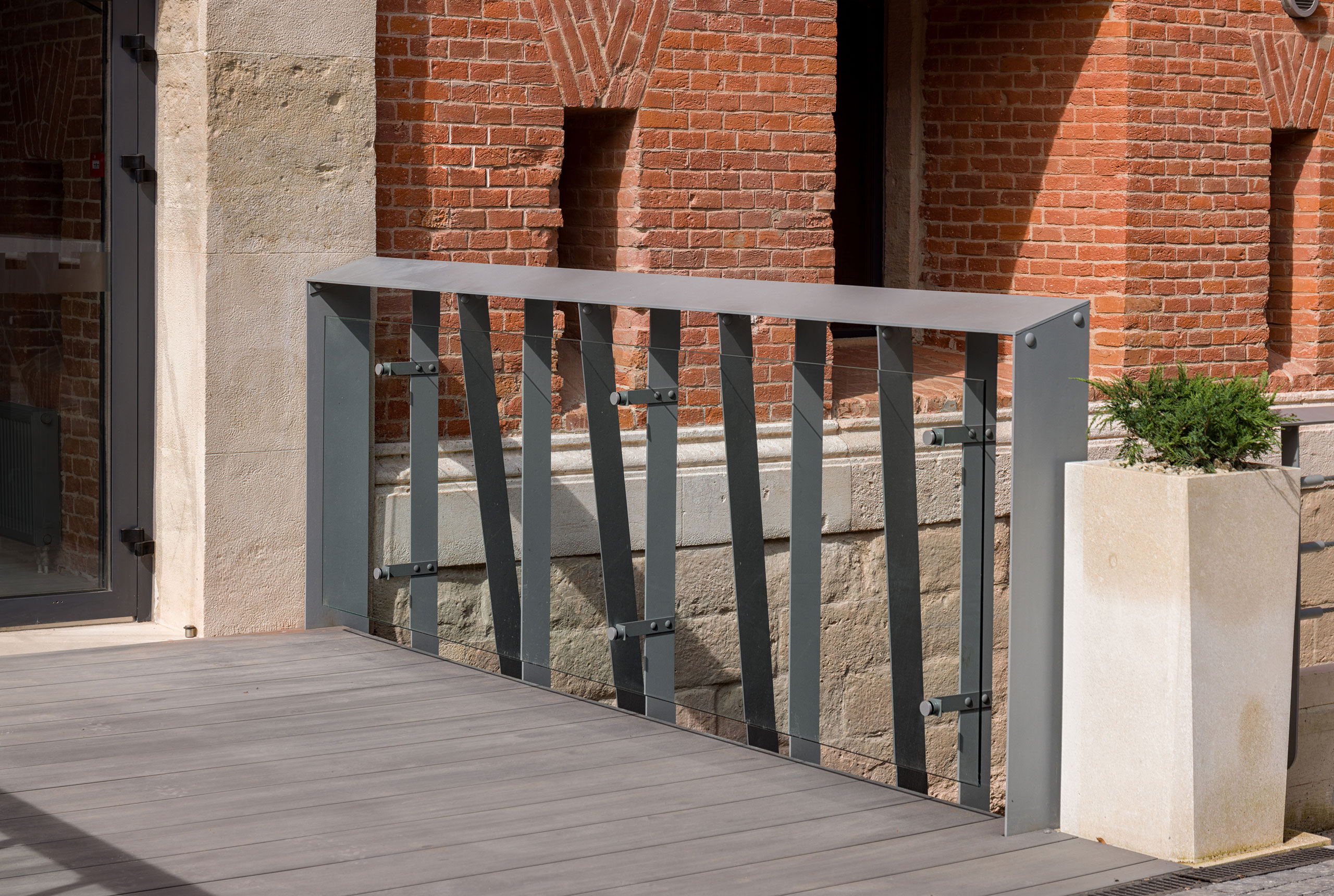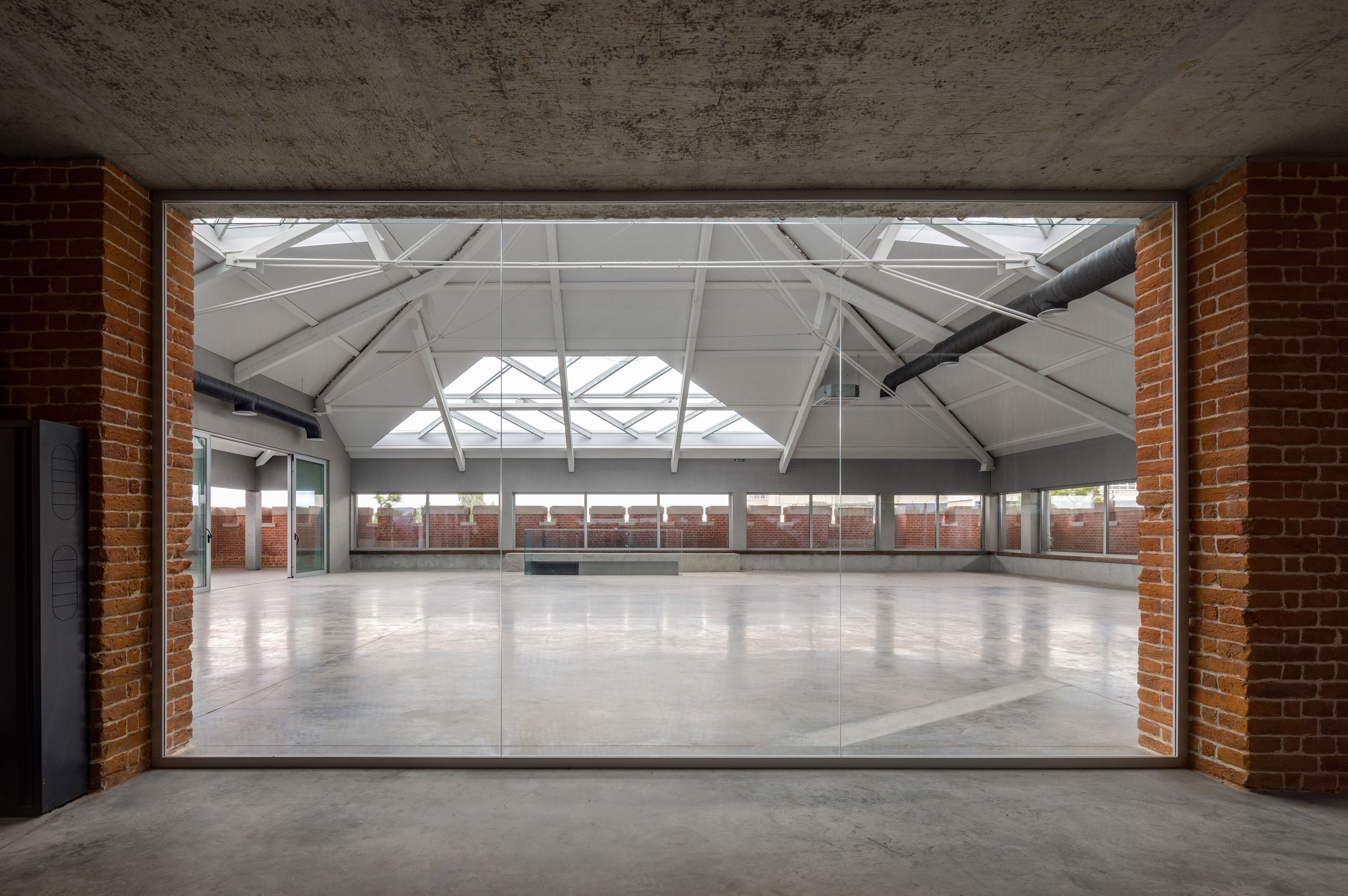 In the attic space, a multifunctional hall is arranged, which is wrapped along the merlons by the circular gallery with a wonderful view of Lviv. The roof windows are located according to the main viewpoints. A single space without supports has been created, convenient for holding events and exhibiting merlons and mashikulas on the background of the city panorama. If the lower four floors are massive in the ancient tradition, the attic floor in the light forms of the Gothic tradition is filled with light.

The planning structure of the building is restored and supplemented with new stairs and a panoramic lift to be accessible to all. The emergency vaults are strengthened by installing the compensating structure. The loopholes and windows of the third and fourth floors are restored, and the locations and the shape of the lost stone frames of these windows are marked with metal sheets. The earth parapet around the tower, the existing bridge, and the stone retaining wall near the bridge have been restored.
s