Year: 1991-2003.
Categories: Sacral
Location: Lviv, Ukraine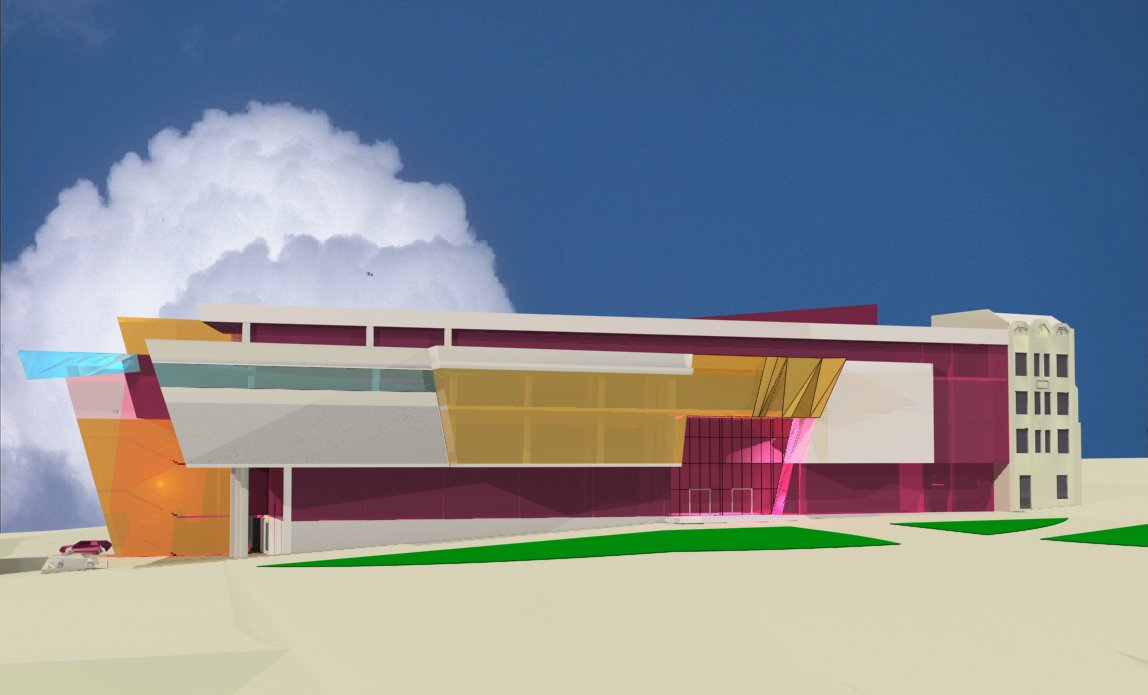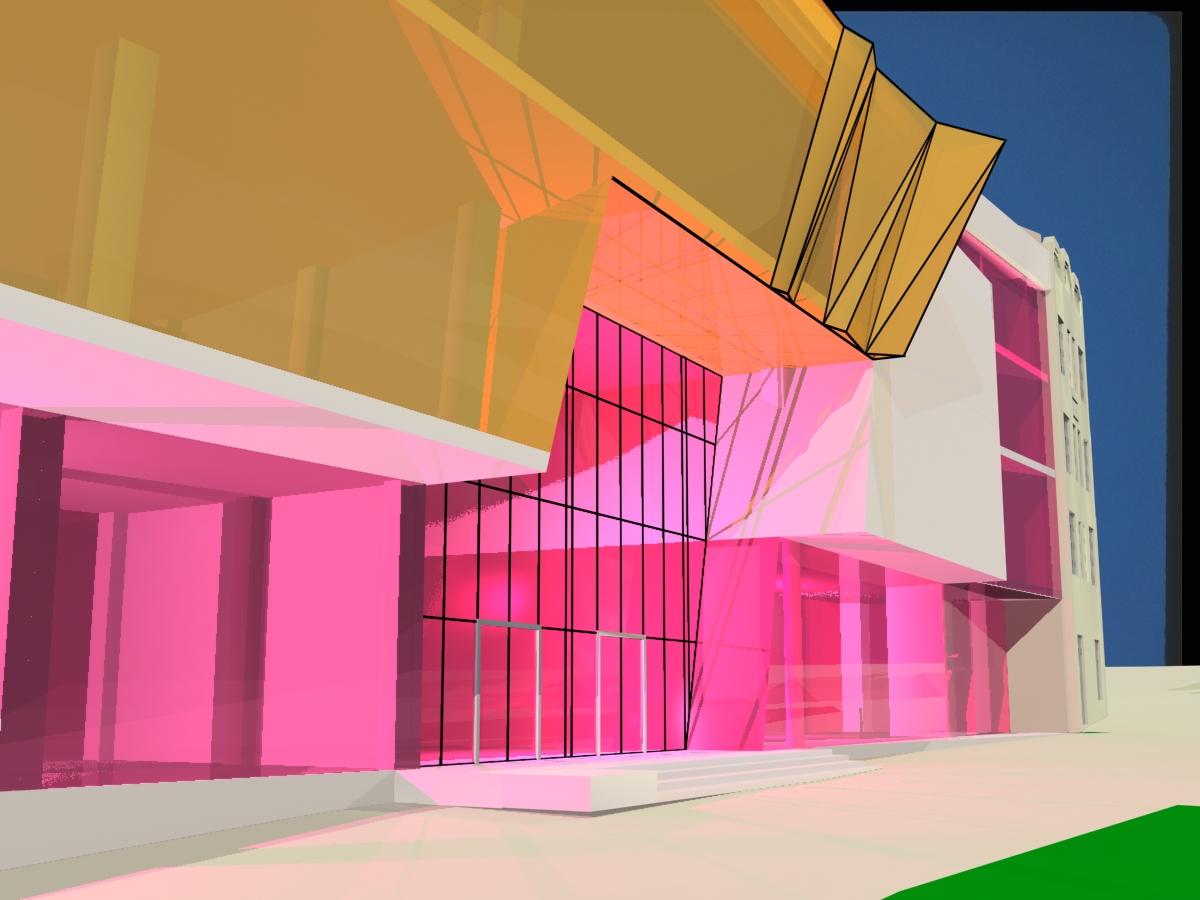 The close neighbourhood with the Lviv Opera theatre, drama and doll theatres has influenced on the scenic and decorative image of the building. There are four cinemas and panorama terrace with the interesting views of the city on the top floors. The trade function merges with entertainment by nontraditional accommodation of the shops along alleys, which are bound by balconies with the stage – multifunctional internal courtyard with the glass roof.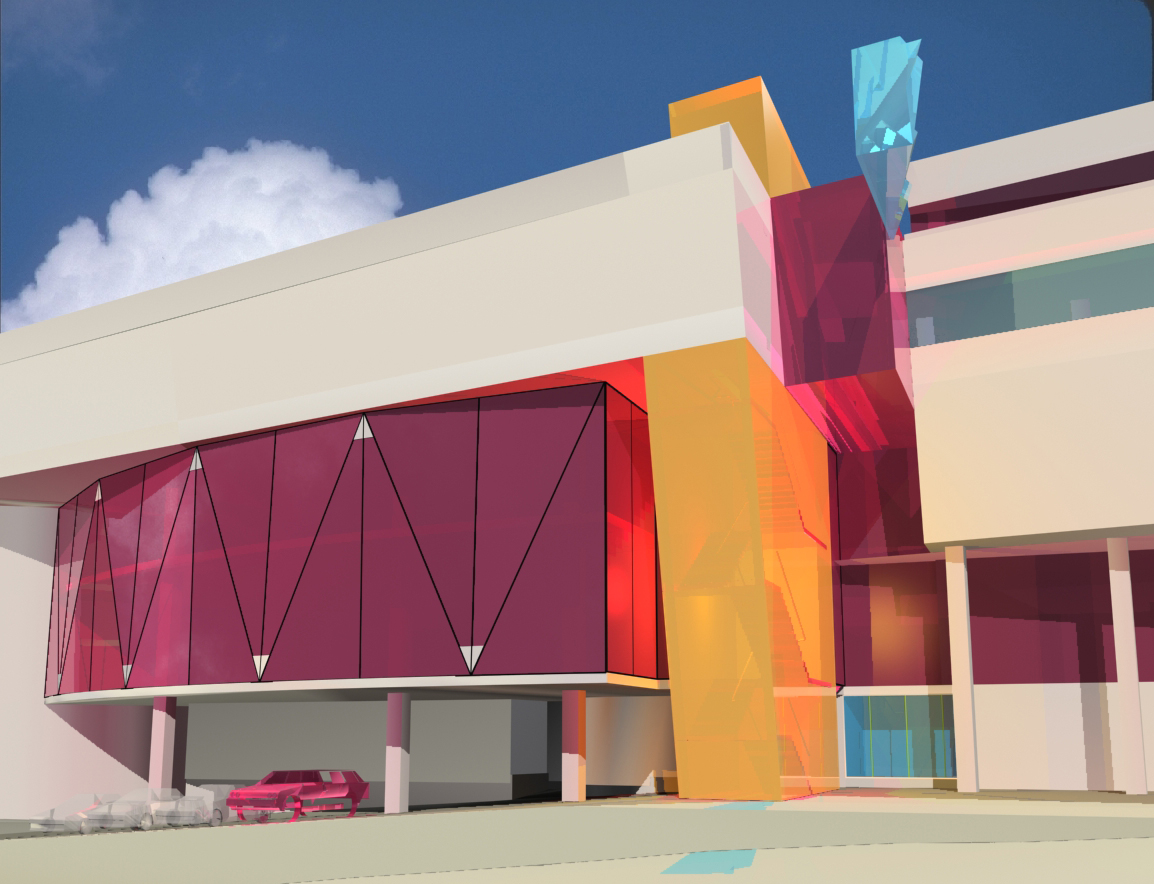 Its form is the turned cut off cone and reminds an amphitheater, which stage can be used for the entertainment actions of presentations, cocktails, show. The massive walls contrast with the glass screens, which define the main entrance and staircases and invite to come in. Simple pure planes arranged with the sculptural elements from the different triangles similar to the fabric curtain. The colour effects are reached by using light, which changes its colour.
s