Residental complex on Konovaltsia Street
Year: 2022
Categories: Residental
Location: Lviv, Ukraine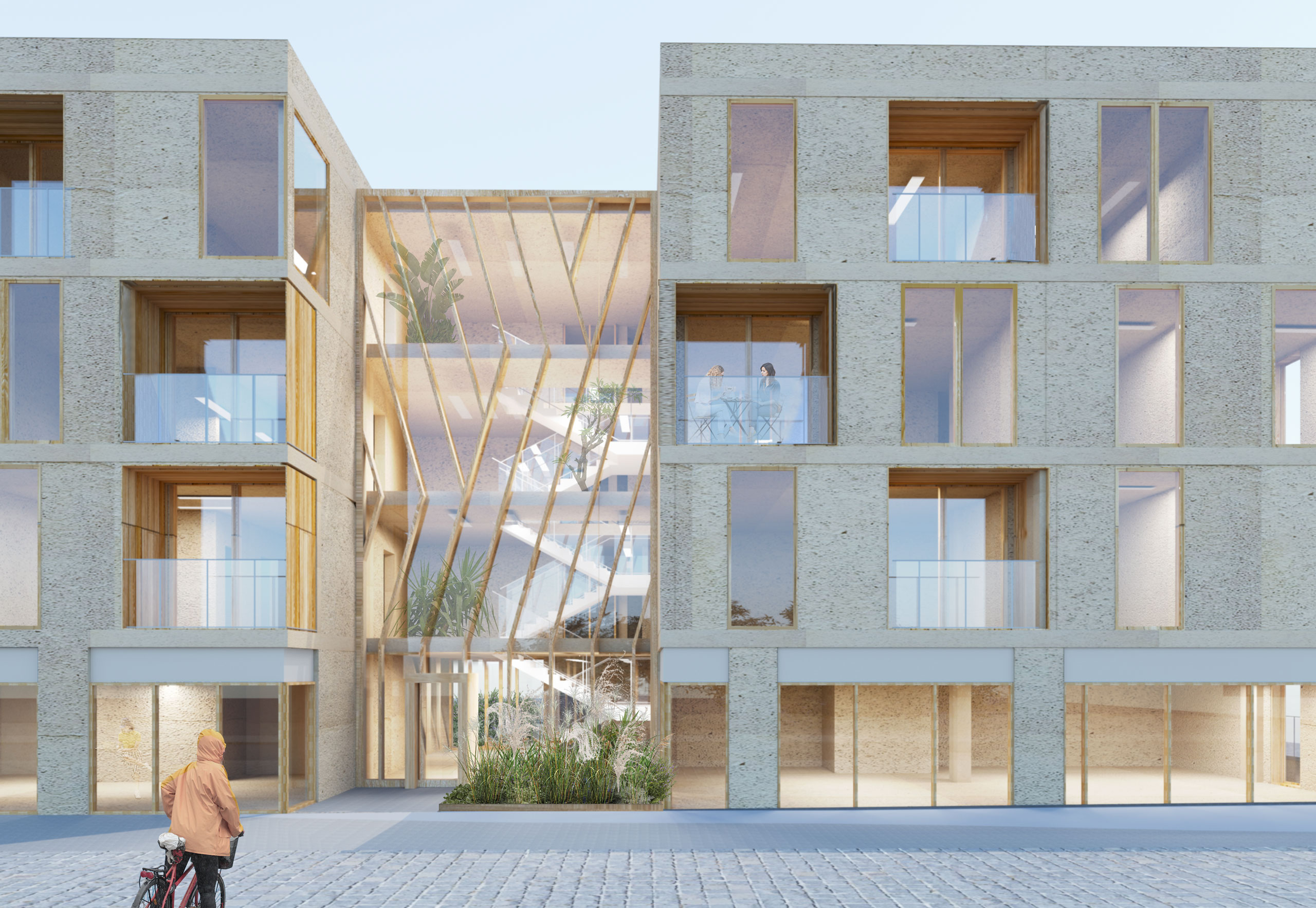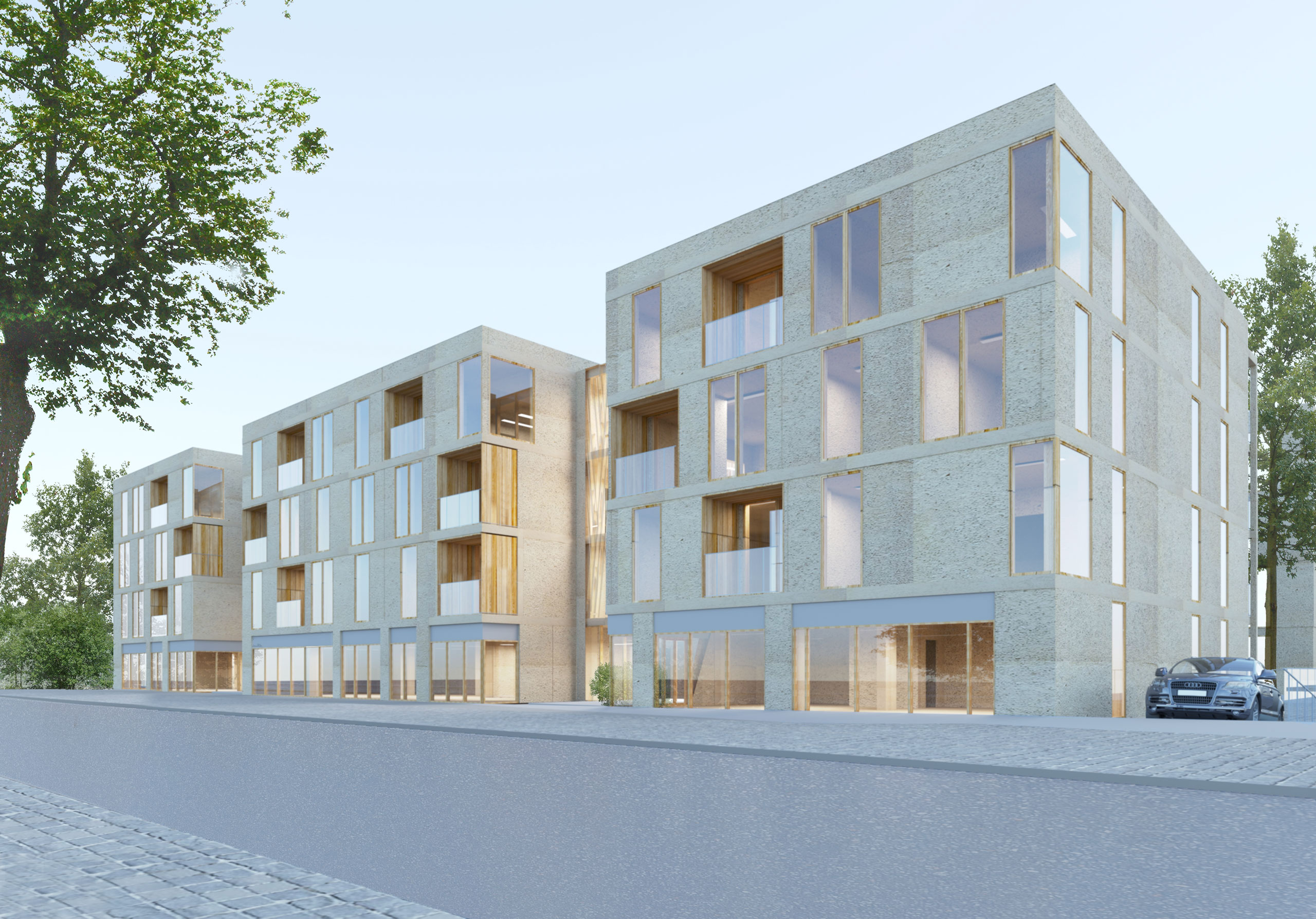 The recreational nature of the area of ​​Konovaltsia and Gipsova Streets sets priorities for the maximum preservation of existing landscaping and the creation of new relevant landscape stories. In architecture, the approach is similar: house №116 is left without additions and superstructures, and the complex is organized by several buildings located parallel to the streets, as historically arranged. The formed courtyard is not closed but maintains spatial and visual connections with the surrounding areas and buildings. The territory of the complex is fenced, with controlled access for residents from Konovaltsia and Gipsova Streets.

The building of the complex from Gipsova Street is formed by three volumes, connected by two entrance blocks - "verandas", which contain stairs and elevators. "Verandas" are separated from the building line to create an entrance space with front gardens. At the level of the first floor through the "veranda" there is an exit to the courtyard, so the landscaping of the front garden goes into the hall and continues through the landscape of the courtyard.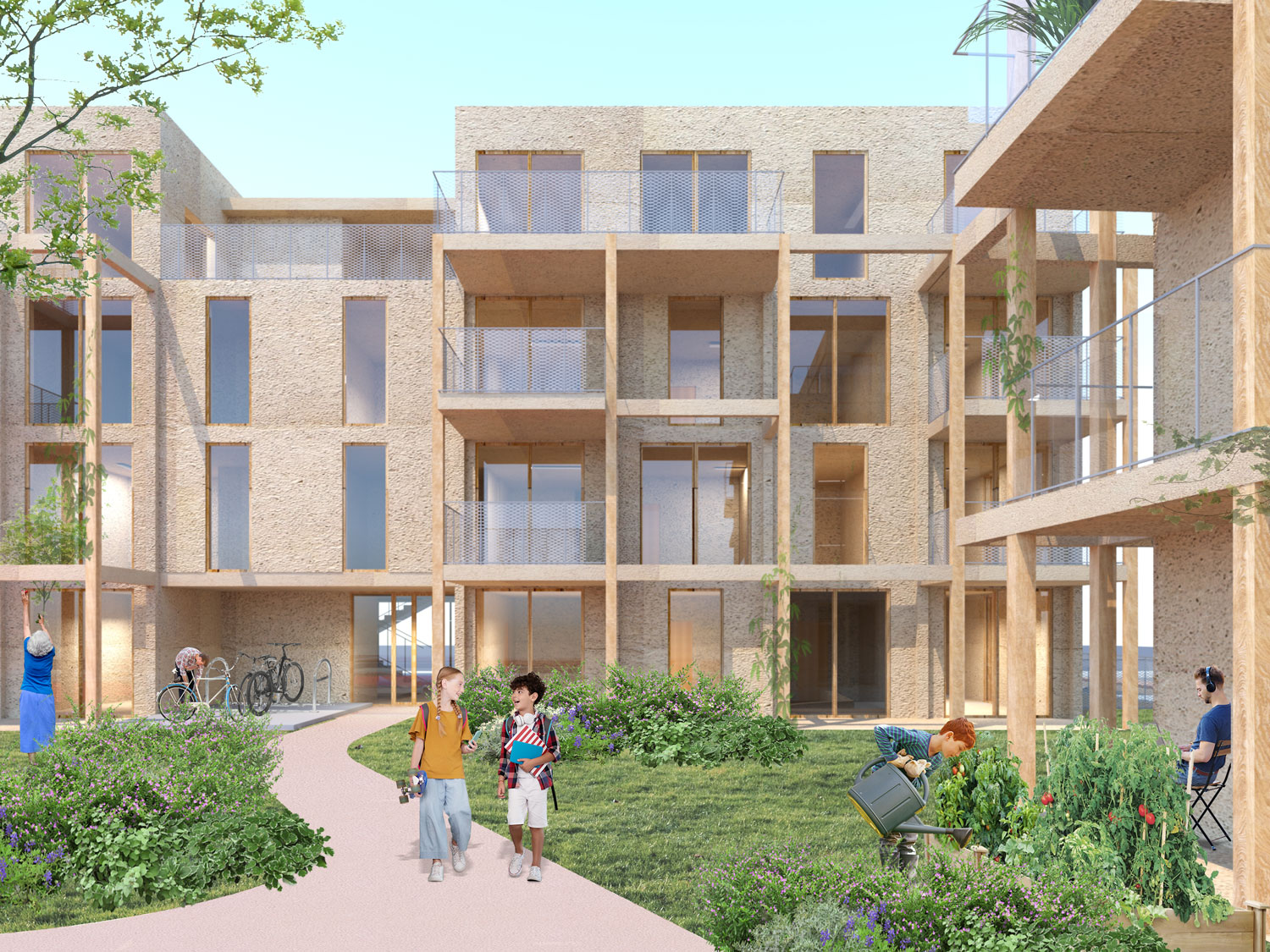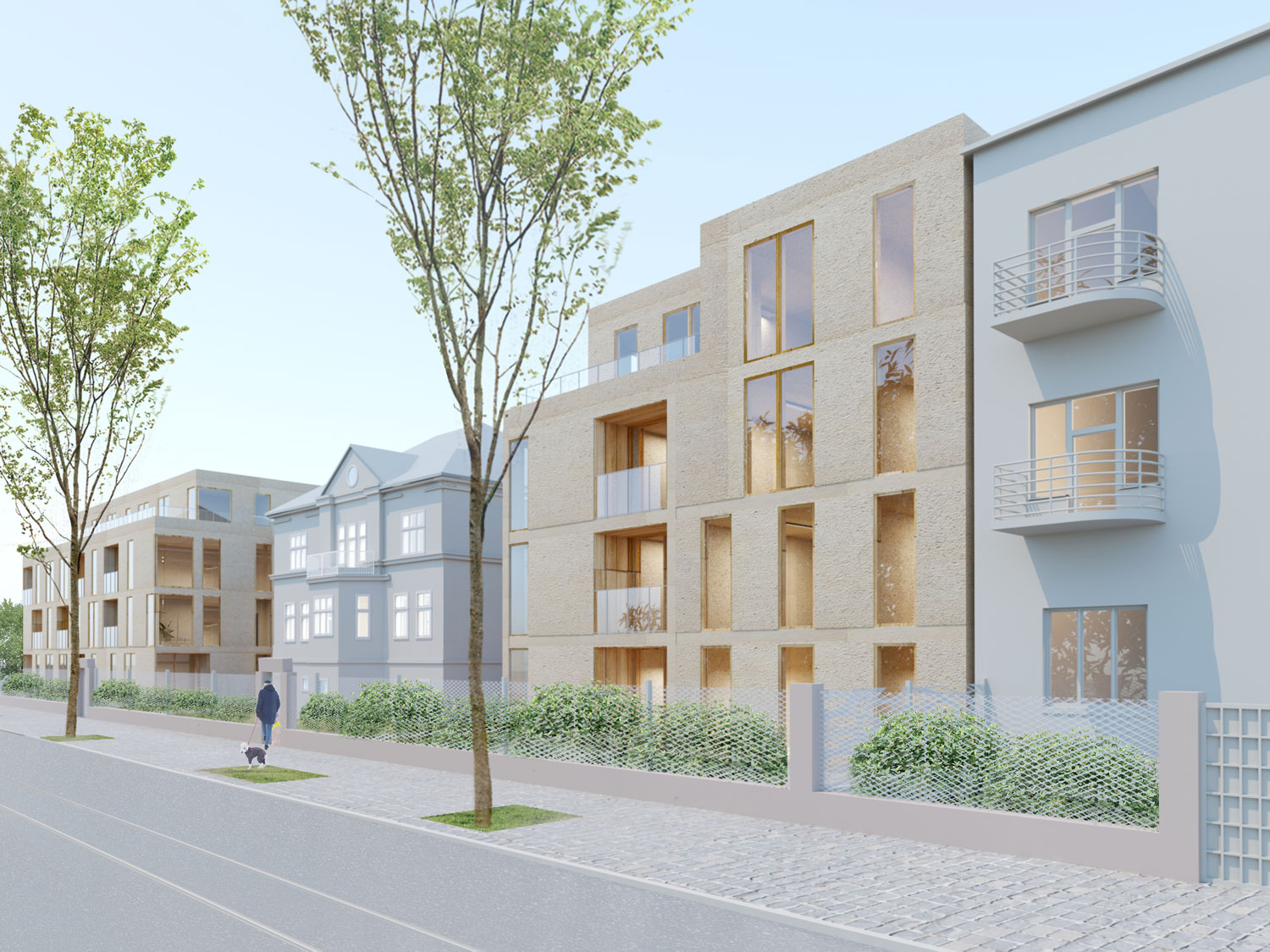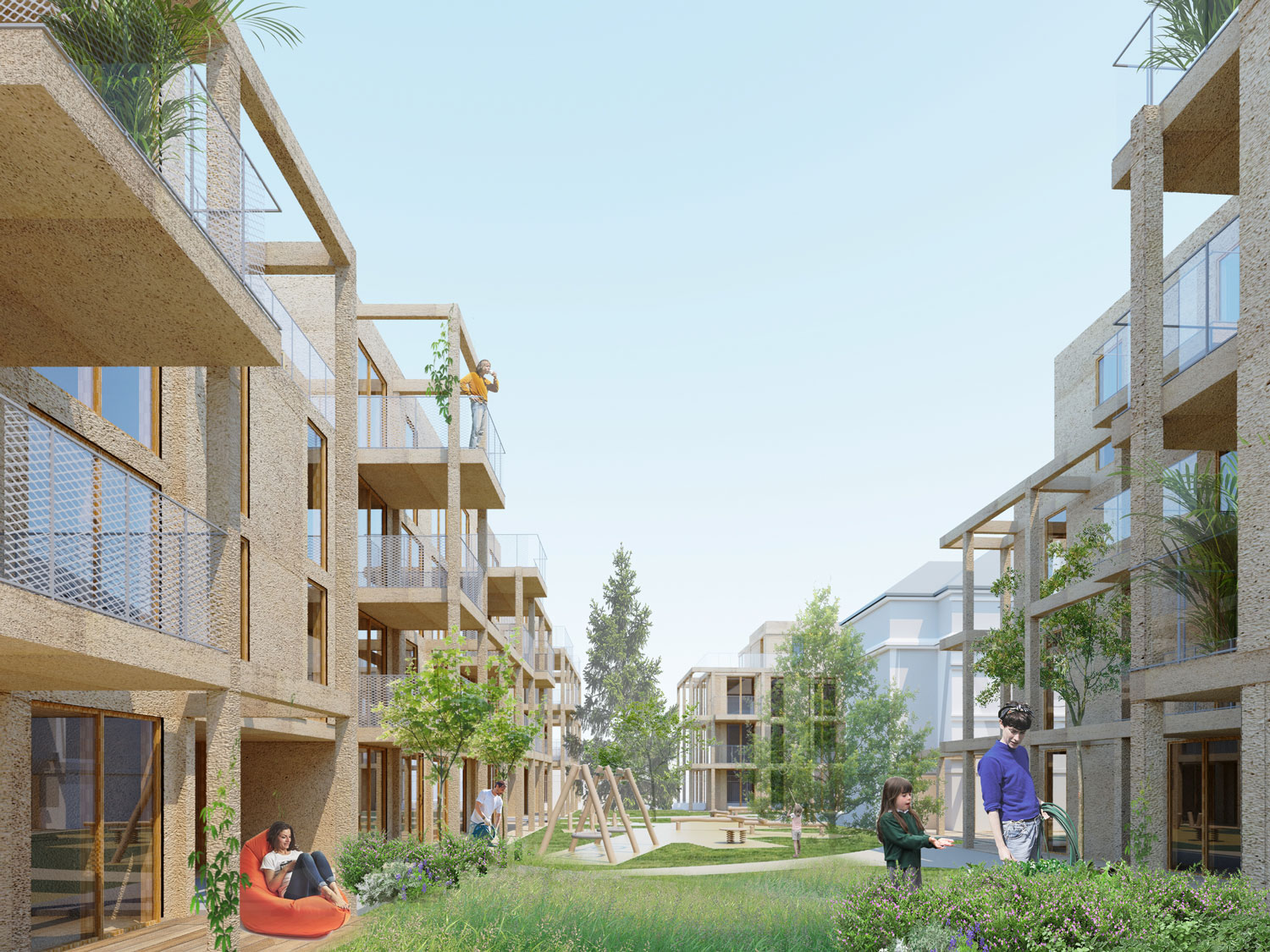 Such a landscape cascade will be viewed from Gipsova Street and will be admired by both residents of the complex and those who walk this atmospheric street. The design of the "veranda" windows is romanticized by the aesthetics of the wooden elements of historic villas. On the side of Konovaltsia Street, the main emphasis remains on the authentic villa.

All buildings have separate entrances for delimitation of flows, at the same time they conveniently communicate with the villa that will house common areas for the residents of the complex: on the ground floor - the central hall (reception) and children's area, on the second - multifunctional room, on the ground floor - the area of ​​the gym / SPA.

Entrances to the apartment are scattered around the stairwell for a sense of privacy and good neighborliness. On the ground floor of Gypsova Street, if necessary, you can place commercial premises. Also on the side of this street, we envisage two paved entrances of special equipment without entry into the courtyard and entrances and exits from the underground parking lot for 88 cars.
s